Amazon Rainforest - Carbon sink or carbon source?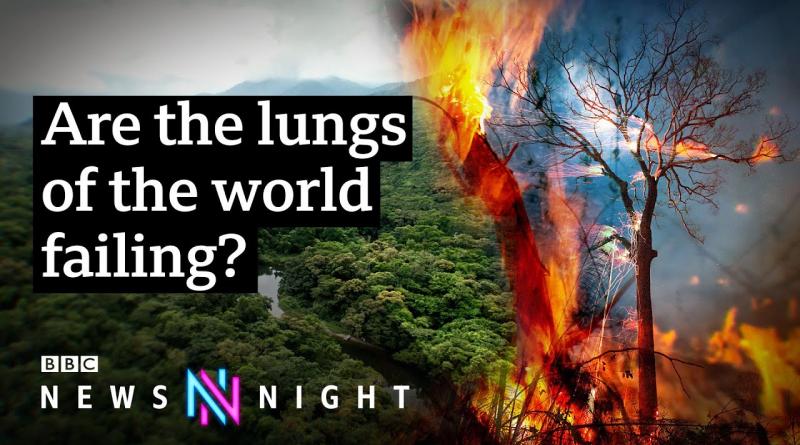 For decades, scientists have warned of an 'Amazon tipping-point': the point at which the forest loses its ability to renew itself and begins to emit more carbon than it absorbs. Subscribe to our channel here: https://goo.gl/31Q53F
A ten year study suggests that the rainforest - a vital carbon sink that slows the pace of global warming - may be turning into a carbon source faster than previously thought.
One of the main causes is deforestation and millions of trees have been lost to logging and fires in recent years. International Editor Gabriel Gatehouse reports.
Newsnight is the BBC's flagship news and current affairs TV programme - with analysis, debate, exclusives, and robust interviews.
12 February 2020
BBC Newsnight