American PR Firm Edelman Enabled Oil Baron Al Jaber's Ascension to Lead COP28 Climate Conference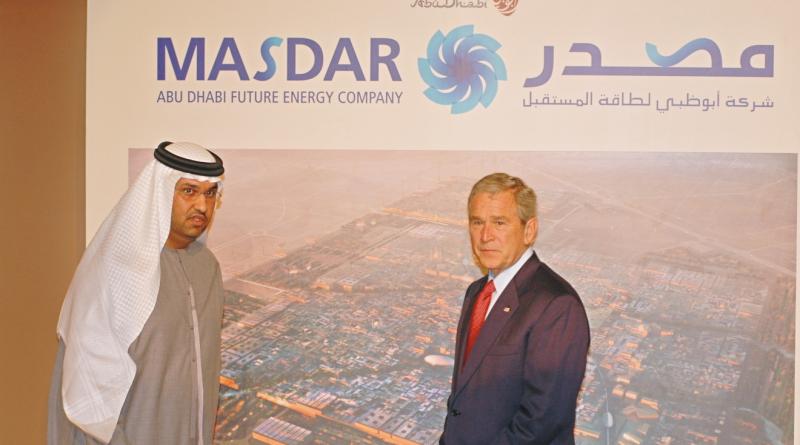 Edelman earned millions polishing the UAE's green image — which helped propel Sultan Ahmed Al Jaber to the top levels of climate diplomacy.
With three months to go until the COP28 United Nations climate talks begin in Dubai, critics have stepped up their condemnation of the decision to put Sultan Ahmed Al Jaber, the head of Abu Dhabi's state oil company ADNOC, in charge of the conference. 
What few may realize, however, is that Al Jaber's ascent to the highest levels of climate diplomacy began 16 years ago, and Edelman, the largest public relations firm in the world, played a crucial role.
Hundreds of pages of documents filed with the U.S. Department of Justice (DOJ) recently reviewed by DeSmog show that from 2007 to 2009, Edelman carried out a $6.4 million campaign to boost the United Arab Emirates' green reputation. Under the U.S. Foreign Agents Registration Act (FARA), any group working for a foreign country to conduct political activity or public relations in the U.S. must regularly file these forms with the DOJ.
This award-winning public relations drive laid the groundwork for the United Nations to choose the UAE as the host of this year's crucial climate talks with Al Jaber as COP28 president, even though the OPEC nation plans to invest $150 billion in new oil and gas production over the next four years. 
To enhance the UAE's green image, Edelman worked on what was known as the Masdar Initiative. The campaign promoted the state-owned renewable energy company Masdar and Masdar City — the UAE's futuristic "zero-carbon" metropolis — while casting Al Jaber, the head of the Masdar company, as the face of the petrostate's promised clean energy future. 
As a key plank of its strategy, Edelman organized an influence drive in tandem with U.S. political strategy group GMMB, to lobby for the UAE to host the newly created International Renewable Energy Agency (IRENA), an intergovernmental body. The campaign paid off: In 2009 IRENA established its headquarters in Masdar City.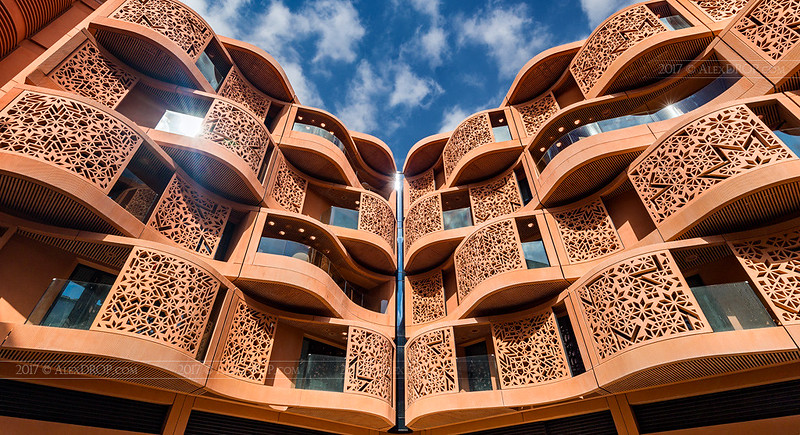 "It was an opportunity for [the UAE] to get more involved in climate change diplomacy, to be able to become a more significant player," said Rice University Professor Gokçe Günel, who worked for the Masdar renewables company, in Masdar City, in 2010 to create policy proposals around carbon capture and storage. "And you're seeing the results of all of that work right now with Dubai hosting the climate summit this winter," Günel told DeSmog. 
The role the advertising and public relations industry plays in helping to shield oil and gas industry players from pressure while they continue to invest in new production has come under growing scrutiny in recent years. Climate campaigners have stepped up calls for bans on fossil fuel advertisements, and are urging creatives to stop working with polluting clients.
But the new details on the work Edelman, alongside other PR agencies, undertook to fashion Al Jaber's reputation as a climate champion opens a window into the systemic influence exerted by the industry, in particular Edelman, during a critical period in climate diplomacy. 
While it was working to burnish the UEA's green credentials, the PR giant was also creating public relations campaigns on behalf of fossil fuel organizations to slow climate legislation, such as the 2009 cap-and-trade bill in the United States. Edelman has also attracted more recent criticism for its continued work with companies and trade associations such as ExxonMobil, Shell, and the American Fuel and Petrochemical Manufacturers.
When reached for comment about its support for Masdar and Al Jaber, Edelman directed DeSmog to refer to the Department of Justice forms filed by the firm. 
"Major Success"
From 2007 to 2009, Edelman staffers made sure Al Jaber and other Masdar officials engaged with key officials at every major climate diplomacy event, from the annual UN climate talks to the annual Clinton Global Initiative conference. Masdar officials promoted their renewable energy projects, including Masdar City, at the Massachusetts Institute of Technology (MIT) and other prestigious universities. Abu Dhabi's oil wealth funded these reputation campaigns.
Masdar officials selected Edelman to run the campaign in part because Chris Deri, a renewable energy advisor to former Vice President Al Gore, was a key member of the Edelman team, according to an October 2007 PR Week article. That same year, Gore, a well-known environmentalist, won the Nobel Peace Prize for his climate change activism. Edelman had aggressively competed against 10 other agencies for the account and even flew out its CEO, Richard Edelman, to UAE to win it.
In 2008, Edelman helped secure a slew of media coverage of the "carbon neutral" Masdar City, which was supposed to be finished in 2016 and house over 40,000 people. Edelman coordinated press coverage with The New York Times, Financial Times, Fortune Magazine, Sky News, The Sunday Times, and NPR, among other news outlets, according to the documents filed with the DOJ.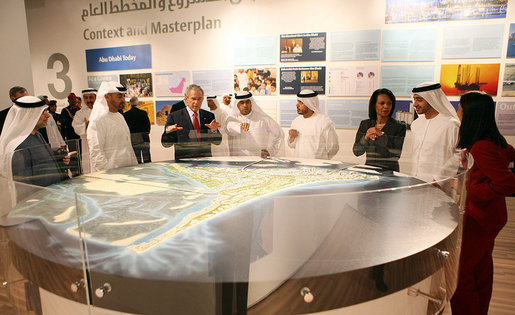 Edelman provided journalists with a packet of materials about Masdar and its Masdar City; one New York Times article from January 2009 borrowed a phrase from Edelman's press releases that Masdar City intended to be the "Silicon Valley" of clean energy technology. 
When Günel arrived in 2010, however, the plan to make a zero-carbon Masdar City had been scaled back, a casualty of the 2008 financial crisis. Masdar's offices and the Masdar Institute of Science and Technology, a graduate school program, were the only completed buildings in the city at the time, according to Günel.
Jim Krane, an energy research fellow at the Baker Institute at Rice University, visited Masdar City in 2016 with students after the completion of more construction. While he described the energy-efficient buildings as a "triumph of architecture," he noted that the eco-friendly city was an anomaly in the UAE, which has the highest per capita carbon emissions in the world. UAE's residents use five times more energy than Arizona residents, who live in a similar climate, according to a 2015 study by Krane. 
"If you consider Masdar kind of the green zone," Krane told DeSmog, "the rest of Abu Dhabi is so energy intensive and inefficient, that you have this kind of speck of green in a sea of red."
"In terms of its publicity campaign, [Masdar City] was seen as a major success because the Masdar Institute building was on the front page of The New York Times," Günel told DeSmog.
High-Level Meetings
Masdar City overpromised and underdelivered, but Edelman's work to build the company's political influence with global leaders was more successful. 
Edelman scored a major PR victory in January 2008 when White House staff planned for President George W. Bush to meet with Al Jaber at an exhibition showcasing Masdar's renewable energy projects during a visit to Abu Dhabi. Edelman's team had convinced White House staff to include the meeting, according to PR Week. Afterwards, Edelman distributed reports to the press that Bush had praised the UAE's renewable energy efforts and the green energy Masdar City proposal.
In 2007, Edelman began writing speeches for Al Jaber about the importance of renewable energy. At that time, the public relations company was also working for the American Petroleum Institute, the most powerful U.S. fossil fuel trade association, to boost the industry's reputation as it faced the threat of climate legislation. This multi-million dollar campaign culminated with Edelman helping API set up the astroturf organization Energy Citizens to block climate legislation in the United States. 
Understanding that Bush's endorsement could draw criticism from environmental groups unhappy with his environmental record, Edelman released the World Wildlife Fund's endorsement of Masdar City the week of Bush's tour, according to a statement by Edelman associate director Iain Twine to PR Week in 2008. 
Then, Edelman secured an invitation for Al Jaber to testify to the U.S. House Select Committee on Energy Independence and Global Warming in June 2008. The Masdar chief spoke about how his company's renewable energy push opened the door to more partnerships with U.S. companies and institutions. 
Al Jaber's testimony kicked off a series of meetings in June 2008 between Al Jaber and U.S. officials, including with then-Reps. Ed Markey (D-MA) and Greg Walden (D-OR). In December 2008, Al Jaber also met with then-Sen. Max Baucus (D-MT).
A detailed list of activities carried out by Edelman employees during this period included sending letters to dozens of world leaders to request sit-downs with Al Jaber. As a result, in February 2008 Edelman coordinated meetings between Al Jaber and then-California Gov. Arnold Schwarzenegger, and Nancy Sutley, who President Barack Obama named chair of the White House Council on Environmental Quality later that year. Edelman also set up a series of meetings between Al Jaber and Queen Elizabeth, other members of the British royal family, and Parliament in July 2008, and then-UK Prime Minister Tony Blair in October 2008, to discuss the Masdar Initiative.  
The meetings helped attract international interest in Abu Dhabi's World Future Energy Summit, an annual event Edelman launched in 2008. Edelman secured speakers at the Summit including Gerd Leipold, the director of Greenpeace, and British royal Prince Andrew. At the 2009 summit, speakers included Blair, then-MIT president Susan Hockfield, and Andris Piebalgs, at the time the European Energy Commissioner.
In May 2008, Edelman told PR Week that it had notified 25 leading environmental journalists about the speakers and offered the journalists exclusives to be published on the first day of the 2008 World Future Energy Summit. The agency's efforts bore fruit: The summit generated more than 588 media pieces, including a five-page spread in TIME magazine. 
Edelman Secures IRENA HQ for UAE Despite "Daunting, Uphill Battle"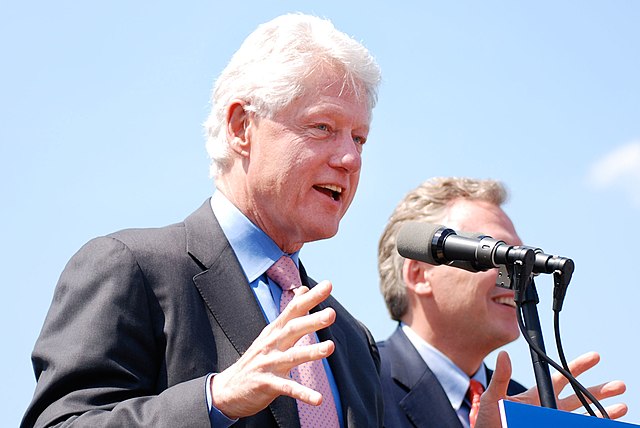 In February 2009, Edelman outlined a strategy for what would become a major coup in global climate politics: establishing the headquarters for the International Renewable Energy Agency (IRENA) in Masdar City. IRENA was founded in January 2009 to support a global transition to renewable energy after a push from the German government, which was also bidding to host IRENA's headquarters. Countries who had signed on to house IRENA, a UN partner agency, would vote at the end of June 2009 on each country's proposal.  
Edelman relied on former Clinton advisor Paul Bledsoe, former UN ambassador Ken Adelman, and Democratic campaign strategist Bob Schrum to shape a sophisticated lobbying campaign to bring IRENA to Masdar City. DeSmog reviewed Edelman's 2010 submission for the Public Relations Society of America's Silver Anvil Award for this campaign, in which Edelman wrote that the key to this lobbying campaign was breaking European support for IRENA's German headquarters while collecting votes from developing countries. In just three months, Edelman coordinated meetings between officials from the UAE and over 100 different countries. Before visiting countries ambivalent about supporting UAE's bid for IRENA's headquarters, Edelman placed op-eds written by third parties in local media, according to the award submission documents.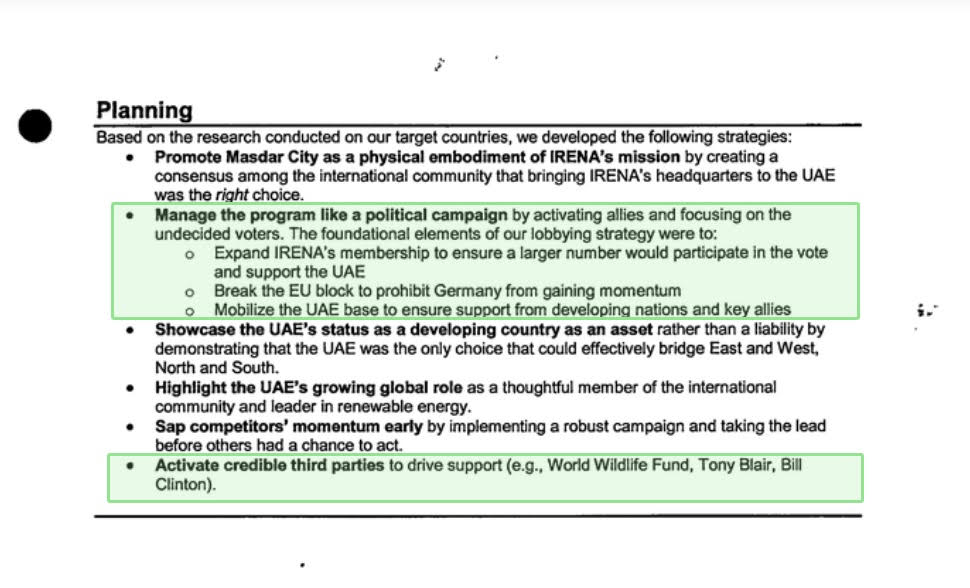 "Edelman and the UAE face a daunting, uphill battle to win the IRENA headquarters. Long perceived as a top oil producer with minimal, at best, diplomatic know-how, we needed to change the world's perception of the UAE to that of a leader in renewable and sustainable energies and sophisticated player in global politics," Edelman wrote in the award submission. Edelman recognized that UAE's large carbon footprint and the perception that its $136 million offer to fund IRENA was akin to buying the headquarters were "potential weaknesses" to overcome. To do that, Edelman relied on any and every influential contact available: Those who had received money from the Abu Dhabi sovereign wealth fund flush with oil money; influential renewable energy voices who spoke at the World Future Energy Summit; the World Wildlife Fund; and even former President Bill Clinton.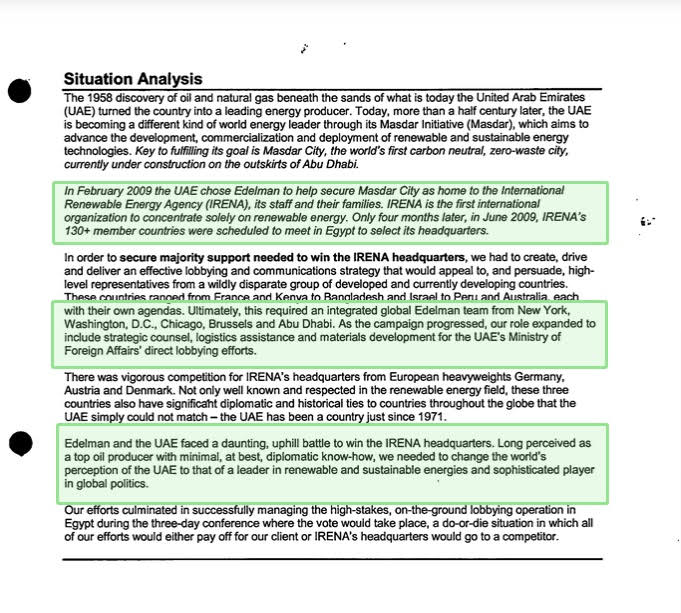 According to the DOJ documents, Clinton agreed to make phone calls in support of the UAE's bid. 
UAE officials lobbied for its bid armed with research Edelman provided on the UAE's military and humanitarian aid to countries it was soliciting for votes. This research gave the UAE geopolitical leverage, which helped bring the United States on board.
Edelman wrote a letter signed by Al Jaber requesting support from then U.S. Ambassador to the UAE, Richard Olson, which stated "Serving as the home to IRENA is the next natural progression in our country's plan to become a global centre of excellence for renewable energy research, development and innovation," according to the DOJ documents.  
"The UAE is clearly signaling that it wants the United States to support its IRENA bid, given UAE support for many of our political, security and financial priorities and the Administration's focus on environmental issues," Olson stated to State Department officials, according to an April 1, 2009, cable from the U.S. Embassy released by Wikileaks to the Guardian in late 2010.
By June 2009, U.S. officials told U.S. Embassies around the world to encourage support for the UAE's bid for the IRENA headquarters, despite Olson's observation in his cable that it was "counterintuitive" for IRENA to be located in what was then the world's fourth biggest oil producer. Edelman reported in its award submission that its work to secure U.S. support for the bid was key to its success. 
Another of Al Jaber's letters said the UAE's commitment to having renewable energy projects that would contribute to seven percent of its energy capacity by 2020, showed the country was planning for "a future less dependent on oil," according to DOJ documents. The Masdar chief played a significant role in the Edelman-coordinated lobbying campaign as well. Beginning in April 2009, he visited government leaders in Latin America, the United States, and Geneva, Switzerland, to convince them to support the UAE's bid for headquartering IRENA.
By the time IRENA's signatory countries gathered in Sharm El Sheikh, Egypt, in June 2009 to vote on each bid, the UAE and Edelman had also successfully recruited France to its side, thereby breaking European support for Germany. After IRENA announced its main office would be in Masdar City, Edelman wrote a letter signed by Al Jaber thanking then-U.S. Assistant Secretary of State Reno Harnish for his "personal efforts" to broker the final agreement, according to the award submission.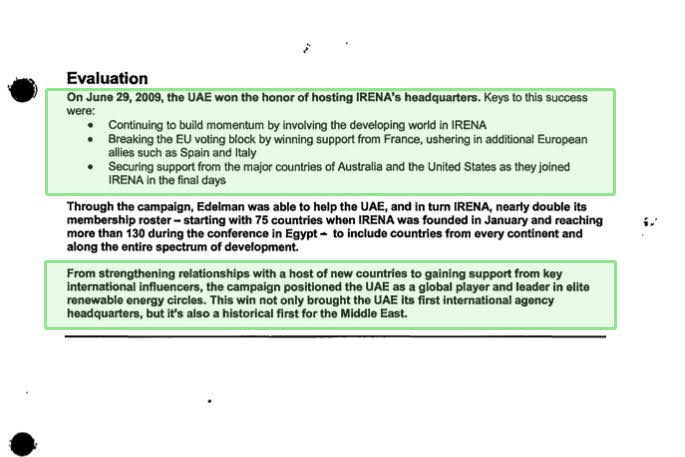 Kristian Coates Ulrichsen, fellow for the Middle East at the Baker Institute at Rice University, told DeSmog that the successful campaign to house IRENA in the UAE brought major "reputational benefits to the country." 
"Emirati officials work to a long-term plan, which is also evident in [their] incremental turn toward clean tech and renewable energy since 2008," he told DeSmog via email.  
When contacted by DeSmog, IRENA did not respond to requests for comment.
Prestigious Links
When Günel arrived in Masdar City in September 2010, few buildings were operational. One of these was the Masdar Institute, a facility intended to house a graduate school for clean energy research. Photos published in The New York Times around that time show the institute building standing alone on undeveloped land.  
When the Masdar Institute opened in September 2010, only around 88 students had arrived at the facility. Yet the administration wanted outside guests and the press to see a university in full operation. So, according to Günel, students were instructed to sit in the institute's libraries and common areas, so that visitors would think the building was buzzing with activity. 
The emphasis on the Masdar Institute's image, rather than its reality, matches Edelman's strategy to tie the institute to prestigious research universities. In 2007, for example, Masdar City hired the MIT Technology and Development Program, which functioned "almost like a private consultancy or NGO," with the hopes of attracting MIT as a satellite campus to Masdar City, according to Günel. 
Instead of opening a campus, MIT's Technology and Development Program agreed to advise the Masdar Institute from 2007 to 2018, according to an MIT spokesperson. 
MIT's involvement with the Masdar Institute was announced at the Edelman-organized 2008 World Future Energy Summit. Earning media coverage in the LA Times, Harvard Business Review, and the Chronicle of Higher Education, Edelman heavily publicized MIT's involvement with the Institute. In May 2008, Edelman organized an event at MIT to attract students to the Masdar Institute's graduate program where MIT Professor Ernest Moniz praised Masdar's renewable energy projects in a speech to students. Moniz was the director of MIT's Energy Initiative at the time; he was appointed the U.S. Secretary of Energy in 2013. 
In the spring of 2008, Edelman set up a meeting between Masdar officials and Massachusetts' Secretary of Energy and Environmental Affairs, Ian Bowles. After that meeting, Bowles told the Boston Business Journal that Massachusetts was in talks with the Masdar Institute to collaborate on clean energy projects.   
Edelman brought MIT's then-President Susan Hockfield to the 2009 World Future Energy Summit in Abu Dhabi, where she gave a keynote address and was photographed with Sultan Al Jaber. Thanks to Edelman's PR drive, in January 2009, MIT officially announced a relationship with the Masdar Institute, which ended in 2018. 
The Masdar Institute merged with the Petroleum Institute to form Khalifa University of Science and Technology in 2017. 
In January 2023, the UAE hired Edelman to manage public relations for COP28, while Masdar City once again tapped Edelman, this time to promote Abu Dhabi as a "sustainability hub"  involving "key stakeholders in the U.S." 
When contacted by DeSmog, Al Jaber and ADNOC declined to comment.
"[The UAE] try and promote their green credentials," Rice University's Krane told DeSmog. "They have had some success, and they have invested a lot of money and time and effort in alternate energy products and services. But the rhetoric and the reality don't match," he added. "As long as they're not burning oil at home, they can export as much as they want."