BNP Paribas: will no longer finance development of new oil and gas fields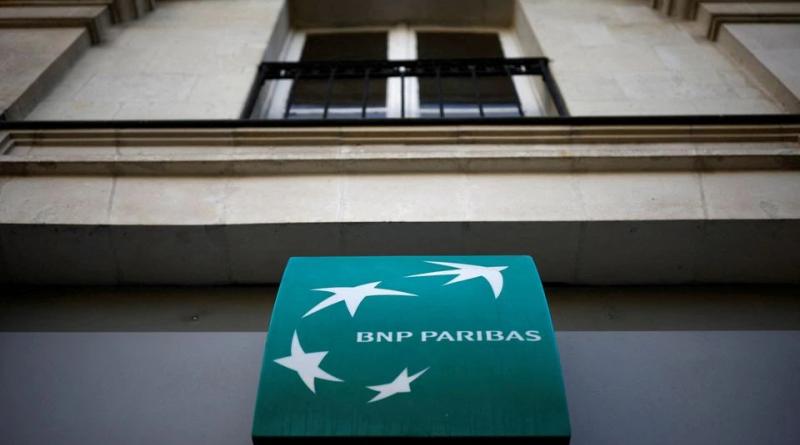 PARIS, May 11 (Reuters) - BNP Paribas (BNPP.PA), France's largest lender, will no longer provide any financing dedicated to the development of new oil and gas fields, the bank said on Thursday, as it reiterated its target of an 80% cut of its oil exploration financing by 2030.
"BNP Paribas no longer provides dedicated financing for the development of new oil and gas fields, regardless of the financing terms," the bank said in a statement.
BNP Paribas had already announced plans in January to cut oil exploration financing by 80% by 2030, and on Thursday it confirmed it was on track with its climate change targets for the power generation, oil and gas and automotive sectors.
"Its new commitments are welcome and suggest that banks' financing appetite for new oil and gas is rapidly drying up," responsible investment group ShareAction said in a statement, though it added the bank still had a way to go.
A group of three climate-minded organisations - Oxfam, Friends of the Earth and Notre Affaire à Tous - which this year sued the bank over its fossil-fuel financing, said the move was a "small step", but added the banks climate policy was still not strict enough.
Indirect funding of gas projects via loans to involved companies, as well as the bank's handling of corporate bonds, were loopholes BNP still needed to close, ShareAction and the three groups involved in the legal case said.
Banks have been announcing plans to shift towards lower-carbon sectors and away from fossil fuels, although with many of their goals being targeted at 2030, it can be hard to assess progress.
BNP's French rival, Societe Generale (SOGN.PA), last year said it wanted to reduce its financial exposure to the oil and gas production sectors by 20% by 2025 compared with 2019.
Credit Agricole (CAGR.PA) pledged it would stop financing oil extraction projects by 2025.
BNP also said it had set new portfolio alignment targets for 2030 for the emissions-heavy steel, aluminium and cement sectors, saying it was looking to cut the "emissions intensity" of its investments by 10 to 25% from last year.
Reporting by Tassilo Hummel; Editing by Sudip Kar-Gupta
Our Standards: The Thomson Reuters Trust Principles.
cover photo:The logo of BNP Paribas bank is pictured on an office building in Nantes, France, March 16, 2023. REUTERS/Stephane Mahe