EGYPT: Saudi Arabia's Acwa Power raises $123m for its Kom Ombo solar park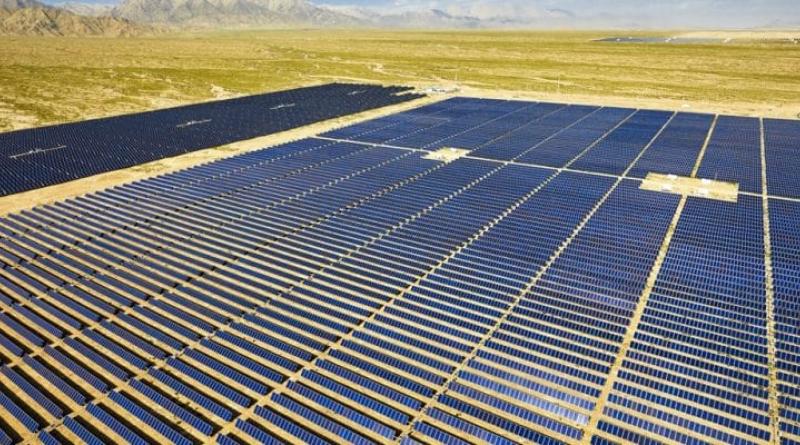 Several international financial institutions are raising $123 million for the Kom Ombo solar power plant in Egypt. The park, which will have a capacity of 200 MWp, is being built by Saudi Arabian independent power producer (IPP) Acwa Power.
The Kom Ombo solar project has reached the stage of financial mobilisation. The information is confirmed by its developer, the Saudi independent power producer (IPP) Acwa Power, which has announced a financing of 123 million dollars. The loans include $45 million from the Arab Petroleum Investments Corporation (APICORP), $36 million from the European Bank for Reconstruction and Development (EBRD) and $34.5 million from the Green Climate Fund (GCF).
The African Development Bank (AfDB) is also supporting the construction of the Kom Ombo solar park with a $24.4 million loan, including $10 million from the COVID-19 Debt Relief Programme for IPPs of the Sustainable Energy Fund for Africa (SEFA). Acwa Power is also getting $14.8m from Jordan's Arab Bank, and $14.6m from the Opec Fund for International Development (OFID).
Commissioning in January 2024
"Private sector participation in the Kom Ombo project is the result of a successful policy dialogue with the Egyptian Ministry of Electricity and Renewable Energy and the Egyptian Electricity Transmission Company (EETC), as well as a $3.6 million technical assistance programme, co-financed by the EBRD and the GCF, to help the EETC administer competitive renewable energy tenders. In addition, the project has also benefited from broader energy sector reforms supported by the AfDB in recent years to increase private sector participation," says Kevin Kariuki, AfDB Vice President fRead also- SENEGAL: Acwa Power signs a PPP for a desalination plant on the Grande Côte
or Power, Energy, Climate Change and Green Growth.
The Kom Ombo solar park is being built 20 km from the Benban solar complex, the largest currently operational in Africa, with a capacity of 1,650 MWp. In Kom Ombo, Acwa Power is expected to invest USD 156.4 million. The solar park is scheduled to come online in January 2024.
The plant is being built at the same time as the Abydos Solar Power Company (ASPC). The special purpose company owned by UAE IPP Amea Power is also building a 500 MWp solar power plant in Kom Ombo. The park is being installed by Chinese manufacturer JA Solar, which won an order for 560 MW of solar modules in early 2023.