The false promise of "renewable natural gas"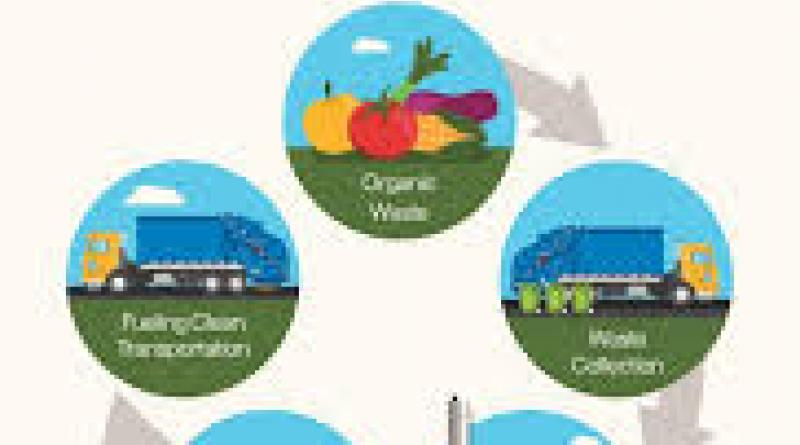 It's no substitute for shifting to clean electricity.
To stay in line with the targets laid out in the Paris climate agreement, the US needs to reach net-zero carbon emissions by 2050, known as "deep decarbonization." Virtually every credible study on deep decarbonization agrees on the basics of a strategy to get there.
The heart of the strategy is cleaning up the power grid, which is currently responsible for 28 percent of US greenhouse gas (GHG) emissions. It must be rapidly transitioned to zero-carbon sources like renewables, hydro, and nuclear.
Concurrently, two of the biggest sources of GHGs, transportation and buildings, must switch over to run on that zero-carbon power. The transportation system (29 percent of US emissions) is almost entirely powered by gasoline and diesel; it must transition to electric vehicles to the extent possible. And buildings (also 29 percent of US emissions) are now frequently heated and cooled by oil or, more commonly, by natural gas; they must transition to electric heating and cooling to the extent possible.
This strategy — for which I use the shorthand "electrify everything!" — is beginning to catch on, especially in California, which is always something of a preview of broader trends to come. In a relatively short span of time, a robust "all-electric movement" has emerged, as dozens of towns and cities take steps to encourage all-electric construction in new buildings.
Natural gas utilities do not like this movement one bit. The more all-electric buildings there are, the fewer natural gas ratepayers there are. An all-electric future inevitably involves the obsolescence, or at least the substantial diminution, of natural gas utilities. Naturally, they are fighting back furiously, with astroturf groups, PR campaigns, and lobbying at the local level.
Their main argument — playing out with particular intensity in California — has to do with "renewable natural gas" (RNG), an industry term for methane captured from biogenic (organic) waste at landfills, livestock operations, farms, and sewage treatment facilities. (It is sometimes called "biogas" or "biomethane.")
RNG can, depending on feedstock and circumstances, be low or even zero-carbon. Utilities argue that ramping up the production of RNG and blending it with normal natural gas in pipelines can reduce GHGs faster and cheaper than electrifying buildings. By pursuing electrification, they say, regulators are pushing unnecessary cost hikes onto consumers.
It would be nice for the utilities if this were true. But it's not. RNG is not as low-carbon as the industry claims and its local air and water impacts are concentrated in vulnerable communities. Even if it were low-carbon and equitable, there simply isn't enough of it to substitute for more than a small fraction of natural gas. And even if it were low-carbon, equitable, and abundant, it still wouldn't be an excuse to expand natural gas infrastructure or slow electrification.
It isn't a close call. The research is clear: Especially in a temperate climate like California, RNG is not a viable alternative for decarbonizing buildings. It is a desperate bid by natural gas utilities to delay their inevitable decline. Policymakers would be foolish to fall for it.
That's the short version. Now let's look at how the battle is playing out, with an emphasis on California, which is one of the country's top natural gas-consuming states — and a state with a goal of going net-carbon-zero by 2050.