Floods in Evia, Greece Leave 5 Dead – a Baby Among Them – and 2 Missing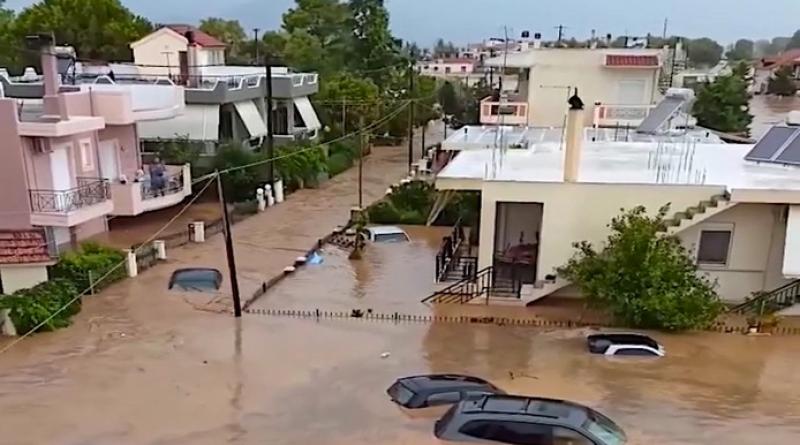 The storm system Thalia that hit Greece left five people dead – with one baby among them – and two missing, on Evia on Sunday, while many areas of the island suffered serious  damages from the flood.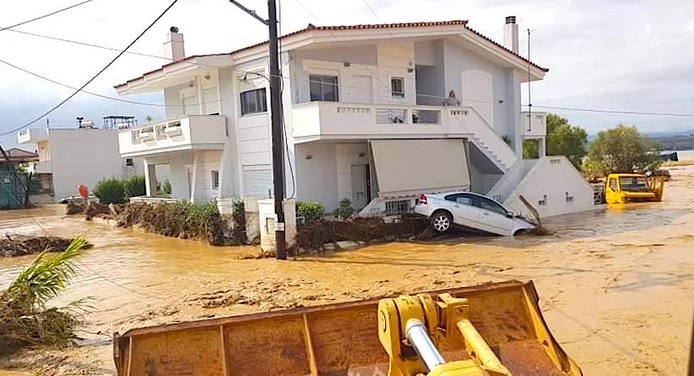 According to Mayor of Dirfia Messapia, Giorgos Psathas who spoke to SKAI television, one 8-month-old infant, an 85-year-old man and an 86-year-old woman lost their lives in the floods that hit the area.
According to reports from local media, the family was vacationing in Politika village, staying  in a ground floor apartment. The family was trapped by the storm and the apart National broadcaster ERT reported on Sunday that a 38-year-old man was found dead in the Bourtzi village.
Eviathema news website, reported that the flood turned the streets into rivers causing damages to property and vehicles.
A police vehicle overturned in an attempt to transport people from Politika to Psachna, while the torrents did not allow other cars to approach to help. A crane was used to release the vehicle and then transport the people to a safe place.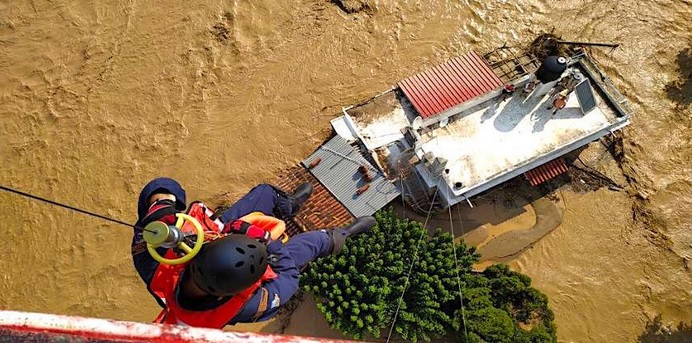 In several places the water height reached 1.5 meters (5 feet) making the situation critical over time.
At the same time, a vehicle was found trapped in the Agios Panoramatos area, where the situation is similar. A fire survice vehicle rushed and moved the car to a safe place.