Germany's Biggest Solar Park Will Be Built Without Subsidies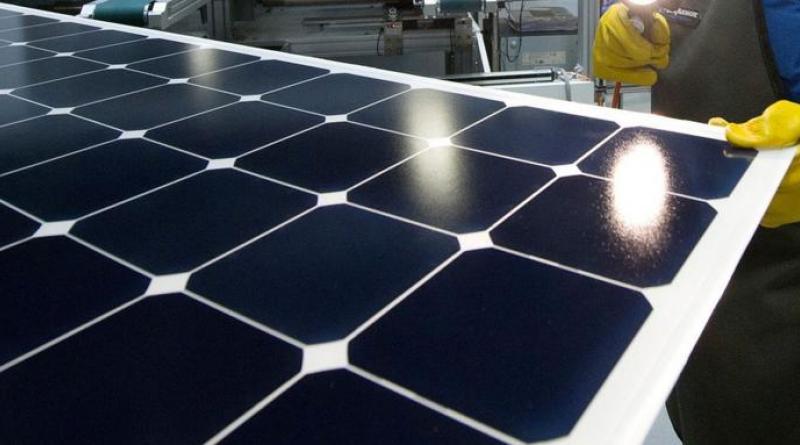 EnBW AG said it plans to build Germany's biggest solar park without subsidies, underscoring how falling costs are fueling green power investments in Europe's largest economy
Germany's fourth-biggest utility will build the 175-megawatt Weesow-Willmersdorf plant over 164 hectares (405 acres) in Brandenburg outside of Berlin, EnBW said on Wednesday. Its power will feed wholesale markets with enough electricity for about 50,000 homes.
It's the second time in less than two years that EnBW is expanding boundaries for financial feasibility in green power. It won capacity in Germany's first offshore wind auction in 2017 by offering to build and operate parks without aid, sending a signal on the competitiveness that was repeated in a second tender last year.
Cheap Solar
German solar power auctions pushing down prices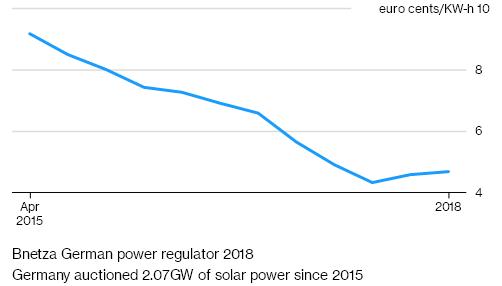 EnBW bought Weesow-Willmersdorf last year from Procon Solar GmbH. The Karlsruhe-based company expects the project will catapult it into Germany's top league of solar developers. Building the project without aid sends important signal on the competitiveness of clean power, it said, adding that a final investment decision will be taken this year.
Solar power is staging a renaissance in growth in Germany after slumping earlier this decade when subsidies were cut. Plummeting solar equipment prices driven by China, along with lower battery storage costs, are fanning expansion of both utility-scale and retail installations.
Solar Wave
German solar power additions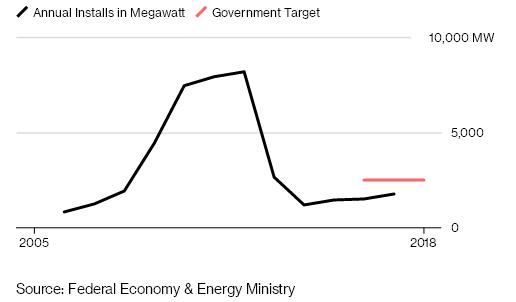 6 February 2019
Brian Parkin