Global bioenergy market projected to nearly double in value by 2030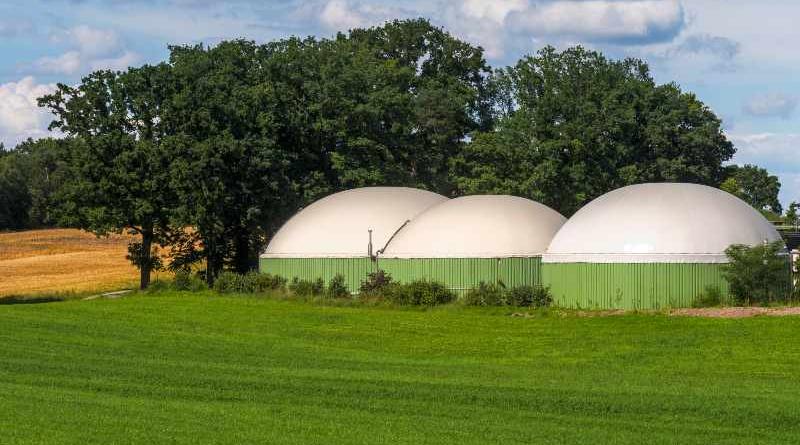 The global bioenergy market was worth $116.5 billion in 2021. It is expected to reach $229 billion by 2030, growing at a CAGR (Compound Annual Growth Rate) of 7.7% during the forecast period (2022–2030).
Bioenergy is the term for electricity and gas produced from organic matter, often known as biomass. In other words, biomass energy refers to crops, residues and other biological resources used to create energy and other products as an alternative to fossil fuels.
The increasing shift toward renewables, increasing demand for energy targets to reduce carbon emissions, advancements in bioenergy conversion technologies, increasing investment in bioenergy and declining electricity generation costs from bioenergy facilities all contribute to the bioenergy market's growth.
Increasing biofuel blend shares drive the global bioenergy market
Several industrialised and developing countries enact obligatory biofuel laws and set biofuel targets to enhance energy security, contribute to climate change mitigation and aid agriculture development. The continued growth in biofuel production and consumption is helped along by mandates and incentives for blending biofuels with fossil fuels.
Most biofuels are consumed by combining them with fossil fuels in small amounts (usually less than 10% by volume or energy). Policies like the Renewable Energy Directive (RED) and the Fuel Quality Directive of the European Union region, which control the necessary biofuel share for the transportation sector, have significantly raised the demand for biofuel over the last decade.
Furthermore, government agencies attempt to enhance the blend percentage in jet fuels. The Norwegian government declared in October 2018 that beginning in 2020, airlines operating in Norway will be required to blend 0.5% advanced biofuel with aviation fuel. The government's goal is for 30% of aeroplane fuel to be sustainable with climate benefits by 2030. The government ensures a market for alternative aviation fuels by implementing a blending requirement. This might help Norway's technology and industry expand, propelling the bioenergy market forward during the forecast period.
Emerging innovations in waste-to-energy technologies provide umpteen market opportunities for bioenergy
Waste-to-energy (WTE) converts biological waste into heat or electricity, which is then utilised to power vehicles while also helping save the environment. The fundamental reason for the popularity of waste-to-energy Technology (WTE) is that it converts solid waste materials, such as paper and plastic, into energy cost-effectively and sustainably. Dendro Liquid Energy (DLE) is four times more efficient than anaerobic digestion (AD) at generating power and costs less.
Since it produces no trash, it's a game-changer in the global waste-to-energy technology market. Furthermore, zero-emission discharge contaminates and renders plant facilities unfit for operation. Market participants anticipate more robust future opportunities due to Germany's acceptance of this zero-waste technology innovation.
Regional Insights
By region, the global market is segmented into North America, Europe, Asia-Pacific, South America and the Middle East and Africa. North America dominated the bioenergy market, with over 35% of the total bioenergy installed capacity in 2021. The market in the United States is likely to be driven due to rising biofuel consumption and favourable government regulations.
Furthermore, NREL (National Renewable Energy Laboratory) and the US Department of Energy have launched various initiatives in the bioenergy industry. In July 2020, the Department of Energy (DOE) announced financing for 33 projects totalling more than $97 million, which will aid research and development.
The projects will increase the performance of technologies that can be used to produce biofuels, biopower and bioproducts from biomass and waste resources while lowering the cost and risk. As a result of technical improvements, the bioenergy market is predicted to grow even more. 
Asia-Pacific is the fastest-growing region of the bioenergy market, with over 33% share of the total bioenergy installed capacity in 2021. Due to their enormous population and rising energy consumption, China and India will likely be major renewable energy players in the area during the projection period.
China is the world leader in renewable energy deployment as of 2019. China joined the IEA Bioenergy Technology Programme (TCP) in July 2020, committing to lead the country into a new era of bioenergy development. This, in turn, is predicted to boost bioenergy's proportion of the country's total renewable energy mix in the future.
Europe is the third-largest market, with over 16% of the total bioenergy installed capacity in 2021. Germany is one of the largest bioenergy markets in Europe in terms of installed capacity. The bioenergy installed capacity in Germany reached 8.92GW in 2019, representing an increase of 3.8% compared to the previous year's value.
Moreover, the only positive factor that can influence the growth in Germany's bioenergy sector is the phase-out of all nuclear facilities in the country by 2022. The country's plans to decommission all the nuclear power plants and increase the share of renewable energy in the total power generation mix are expected to drive the bioenergy sector in Germany during the forecast period.
Straits Research's Bioenergy Market: Information by Type (Biomass and Renewable Municipal Waste, Biogas), Technology (Gasification, Fast Pyrolysis), and Region — Forecast till 2030 is available online.
Nasi Hako | https://www.esi-africa.com