Google let Daily Wire advertise on 'climate change is a hoax' searches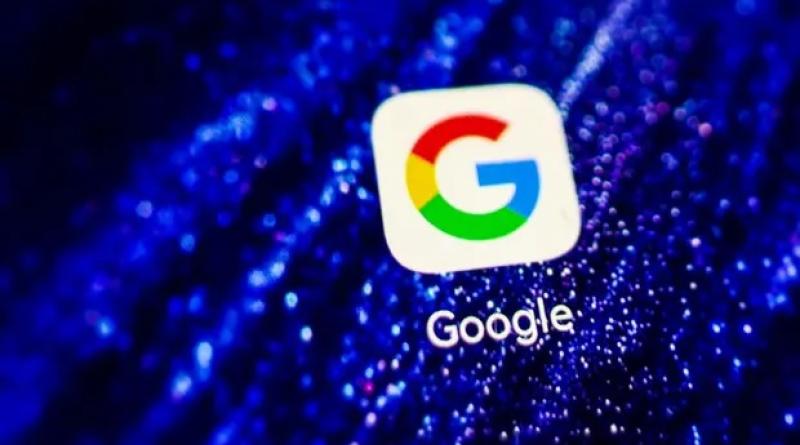 Exclusive: Data shared by Center for Countering Digital Hate shows Ben Shapiro's site bought ads on climate crisis denial search terms
A media outlet founded by conservative influencer Ben Shapiro paid Google to advertise on search pages questioning whether the climate crisis is real, according to new research from a disinformation watchdog group.
The Daily Wire bought ads on search terms over the past year such as "climate change is a hoax" and "why is climate change fake", meaning that when people Googled these phrases, stories from Shapiro's outlet were some of the first results that appeared, the research found.
Google sold these ads even after announcing a new policy in October 2021 prohibiting ads that promote climate crisis denial. Its CEO, Sundar Pichai, publicly stated at the time that "when people come to Google Search with questions about climate change, we'll show authoritative information from sources like the United Nations".
"Google's hypocrisy knows no bounds," said Imran Ahmed, CEO of the US and UK-based Center for Countering Digital Hate, which provided its research exclusively to the Guardian. "They're actually selling the right to climate deniers to spread disinformation."
A spokesperson for Google didn't contest the center's new findings about the Daily Wire but said that "when we find content that crosses the line from policy debate or a discussion of green initiatives to promoting outright climate change denial, we remove those ads".
The Daily Wire didn't respond to a list of detailed questions about its Google ad buys.
For its research, Ahmed's organization relied upon a commercial analytics tool called Semrush, which is used by many Fortune 500 companies and shows the Google phrases and search terms that brands advertise on. Semrush also provides estimates of the dollar amounts companies are spending on digital marketing efforts.
Based on these estimates, researchers say that the Daily Wire could have spent almost as much as $60m on more than 150 Google search term ads over the past two years on various topics. These search term ads also included such phrases as "argument against reparations", "bill gates population control", and "why does george soros hate america". More than a dozen of the search terms were climate-related, including:
"climate change is a hoax"

"climate change is a lie"

"why is climate change fake"

"climate change debunk"

"the real truth about wind turbines"

"is global warming a scam"

"the climate change scam"
The Google spokesperson would not comment on the spending estimate.
The center focused on the Daily Wire because it is among the most popular publishers on Facebook, with levels of engagement that at times have surpassed the combined digital reach of the New York Times, Washington Post, NBC News and CNN.
In November 2021, the Center for Countering Digital Hate named the Daily Wire in a report as one of the top ten spreaders of climate disinformation on Facebook, along with other far-right outlets such as Breitbart, Newsmax and the Western Journal. Shapiro's outlet, which reported more than $100m in revenue in 2021, was started with $4.7m in seed funding from Texas fracking billionaire Farris Wilks.
n its latest research, the center said it found multiple instances of the Daily Wire promoting climate crisis denial through its Google advertisements. When people Googled the phrase "climate change debunk" in April 2022, one of the top results they were shown was an article authored by Shapiro entitled "Debunking Climate Change Hysteria".
"You've heard that climate change is going to put an end to all life on Earth; that it puts civilization in existential peril," Shapiro claimed in the article. "These are lies."
Another Daily Wire ad from last summer linked the search phrase "climate change a hoax" – along with deliberately misspelled phrases like "gobal warming hoax" and "climate change hiax" – to the outlet's 2016 article "9 Things You Need To Know About The Climate Change Hoax", in which Aaron Bandler falsely claimed that "there is no evidence that the Earth has been warming in recent years".
"In accordance with our policy against climate change denial content, Google ads aren't running on this page, nor is this page being promoted in Google ads," Google said in relation to this specific article.
But Google's policies allow some wiggle room. "We will also continue to allow ads and monetization on other climate-related topics, including public debates on climate policy, the varying impacts of climate change, new research and more," its policy says.
Last July, the Daily Wire paid Google to promote its story "Wind Turbines Not Only Shred Birds But Are Piling Up In Landfills" anytime someone searched "the real truth about wind turbines".
Shapiro's outlet has pushed discredited theories on a wide range of topics, including buying an ad last July on the search term "george floyd cause of death" which linked to a Daily Wire article stating that it likely was a fentanyl overdose, not police violence, that killed George Floyd in 2020. A Reuters fact check recently found "no evidence" for this claim.
But on Google you don't need to be factually correct in order to shape people's opinions, the disinformation group pointed out. "Ninety-nine percent of Google clicks go to results on the first page," Ahmed said. "If you can be the first result on a Google search, you essentially get to set the truth."
The Daily Wire's climate ads are particularly egregious according to the Center for Countering Digital Hate because Google publicly presents itself as having one of the most aggressive sustainability plans of any large tech company.
It promises to achieve the goal of "net-zero" carbon emissions in its operations by 2030, ten years earlier than Amazon. Last year, the company teamed up with the United Nations to provide people with "short and easy-to-understand information panels and visuals on the causes and effects of climate change" when they search for the topic on Google.
Yet in a report last year the Center for Countering Digital Hate found that major climate polluters like BP, ExxonMobil, Chevron and Shell were purchasing ads on Google searches such as "net-zero" and "eco-friendly", giving the impression that these companies were helping to fix the climate crisis instead of being the main contributors to it.
Ahmed said The Daily Wire ad buys appear to be a direct contradiction of Google's own promises to promote reliable information on the climate crisis: "Google has rules against their search ads being used to spread disinformation, they should be enforcing them, even against people who give them lots of money."
COVER PHOTO: oogle announced a policy in October 2021 prohibiting climate crisis denial ads, but The Daily Wire paid Google for this, new research shows. Photograph: Beata Zawrzel/NurPhoto/REX/Shutterstock