JOB VACANCIES: DEADLINE 14 JANUARY 2021 / Secretariat of the International Renewable Energy Agency (IRENA) Country Engagement and Partnerships Division (CEP)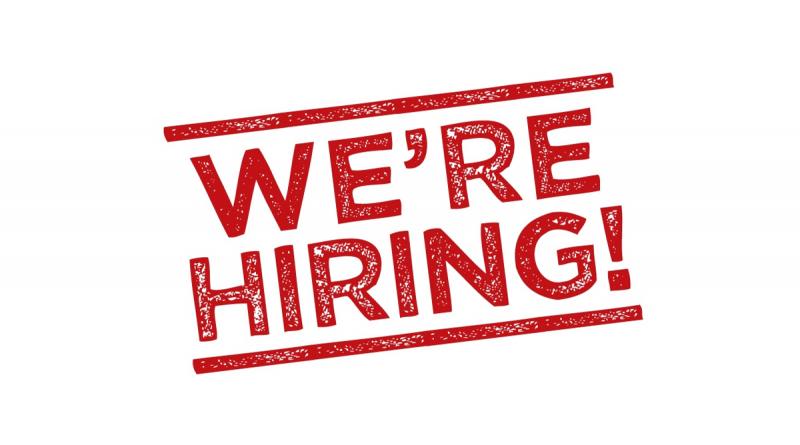 Publication/Transmission Date:      31 December 2020
Deadline for Application:                  14 January 2021
Title and Grade:                                 Intern, Regional Support – French and Spanish
Indicative Remuneration:                  Monthly stipend[1]
Duration of Appointment:                 6 Months
Duty Station:                                      Remote internship    
Date for Entry on Duty:                    As soon as possible  
 Background
The International Renewable Energy Agency (IRENA) is an inter-governmental organisation mandated with the widespread and increased adoption and sustainable use of all forms of renewable energy. IRENA supports countries in their transition to a sustainable energy future, and serves as the principal platform for international cooperation, a centre of excellence, and a repository of policy, technology, resource and financial knowledge on renewable energy. At present, IRENA has 162 Members (161 States and the European Union) that acceded to its Statute, and 22 additional States in the process of accession and actively engaged.
Country Engagement and Partnerships Division (CEP) leads the work with countries. It supports them in the development and implementation of national and regional renewable energy strategies, by contextualizing the knowledge being developed in the other three divisions of IRENA, to the national requirements. Its activities enable a systematic overview of country and regional needs, experiences and trends to help facilitate cross-fertilization of best practices between countries and regions, and shape IRENA's future programmatic priorities.
IRENA continues to increase its engagement with Member States, partners and stakeholders worldwide and therefore has developed a series of regional initiatives, outlining the implementation of activities to support countries around the world in achieving a sustainable Energy Future. Initiatives such as the Clean Energy Corridors (CECs) and Regional Action Agendas are the core Agency's programmes around the regions worldwide.
Additionally, IRENA has a close collaboration at country-level with its Member States, resulting in technical assistance and advisory services. This bilateral engagement of IRENA with its Members requires the coordination of regular Ministerial meetings, constant communication with Permanent representatives and focal points as well as having updated information on the latest developments of the energy sector in each one of the IRENA Member States and States in Accession.
Duties and Responsibilities
Under the overall supervision of the Director of CEP and supervision of the Head of Regions, and in coordination with the regional officers, the intern will be expected to carry out the following tasks:
Development of documents with background information on IRENA Members and States in Accession including information on energy and climate data and IRENA engagement and collaboration with the countries. These documents will be used to develop country briefs for future High-Level meetings with Ministers, Permanent Representatives and Regional leaders.
Development of documents with background information on Regional Institutions consisting of energy and climate work; IRENA engagement and collaboration with the Institution; and profiles of senior managers and energy and climate officials in the Institution. These documents will be used to develop Institutional briefs for future High-Level meetings with CEOs of the institutions
Support the preparation of technical meetings, including preparation of background material;
Support regional teams in the implementation of activities and initiatives as well as country level technical assistance and NDC support;
Carry out research, data gathering and analyses for the different regional teams, on priority actions areas as part of the different initiatives.
Contribute in the coordination, organization and implementation of physical events and virtual meetings, webinars and events, using different available platforms;
Assist with research and analysis on various topics related to renewable energy development and climate action:
Assist in engagement with regional organizations and other stakeholders in the regions;
Provide assistance in data and information collection or other related tasks, as requested;
Perform any other tasks assigned.
Timeframe
The internship is for 6 months commencing as soon possible. The exact period will be determined based on the availability of the intern and the needs of the programme. The maximum duration of the internship is nine months, subject to the intern's continued university enrolment and performance
Qualification
Education: The candidate should be enrolled in a post-graduate programme, or in their final year of undergraduate programme. Recent graduates will also be considered provided the start date of the internship is less than one year from completion of their studies.
Experience/skills: The candidate should be aware of and understand energy and/or development economics, climate change and renewable energy technologies; possess experience of drafting, preparing and reviewing of reports. Relevant knowledge of policy processes and renewable resource development is desirable.
Languages: Excellent command of both written and spoken English is essential and written and spoken French and Spanish is required. Knowledge of other UN languages would be an advantage  
8 January 2021
IRENA