LIBYA: a new sewer network puts an end to the pollution of aquifers in Sebha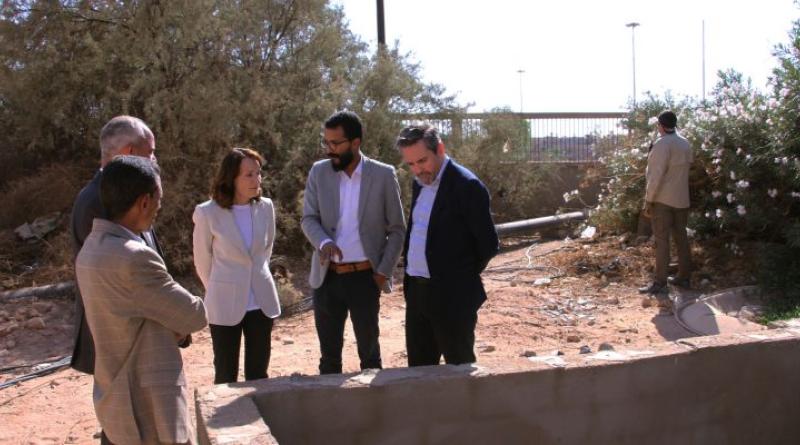 A new sewer network is improving wastewater management in Sebha, a municipality located 660 km south of Tripoli, the capital of Libya. For several years, this effluent has been responsible for polluting groundwater and agricultural farms.
The sewage treatment plant has been operational since 28 May 2023. The 2 km sewer network was built in the municipality of Sebha, 660 km south of the capital Tripoli, under the supervision of the United Nations Development Programme (UNDP). The new pipe replaces an old installation that has not been maintained since 1990.
Over the years, this dilapidated infrastructure has led to the contamination of the water tables, which supply the people of Sebha with water, with a considerable impact on their health. Sebha's agricultural farms have also suffered as a result of this wastewater pollution, which has had an impact on crop yields.
Funding from the European Union
Sebha's new sewage network has tripled the capacity of the municipality's effluent pumping station, according to the UNDP. According to the UNDP, the increased capacity will benefit Sebha's 119,000 inhabitants, including 9,670 internally displaced persons and 27,400 migrants.
The UNDP-led initiative is part of the "Strengthening Local Resilience and Recovery Capacities" project, funded by the European Union (EU) and aimed at helping local authorities to restore the provision of essential services, security and livelihoods. The project is being implemented in collaboration with the Libyan Ministry of Local Government and the municipalities of Tripoli, Sabratha, Sebha, Murzuq, Benghazi and Kufra.
Projects to preserve water resources, such as the one initiated in Sebha, are proliferating in Libya, against a backdrop of water stress. A few days before the Sebha sewer line was commissioned, the Libyan Minister for Local Authorities, Bader Al-Deen Al-Tomi, inaugurated four compact wastewater treatment units in the municipality of Garabulli, in the presence of representatives of the EU and the UNDP, who also supported the project. The facilities have a total capacity of 2,000 m3 per day.