NIGERIA: Will Shell and Eni fund the clean-up of Bayelsa?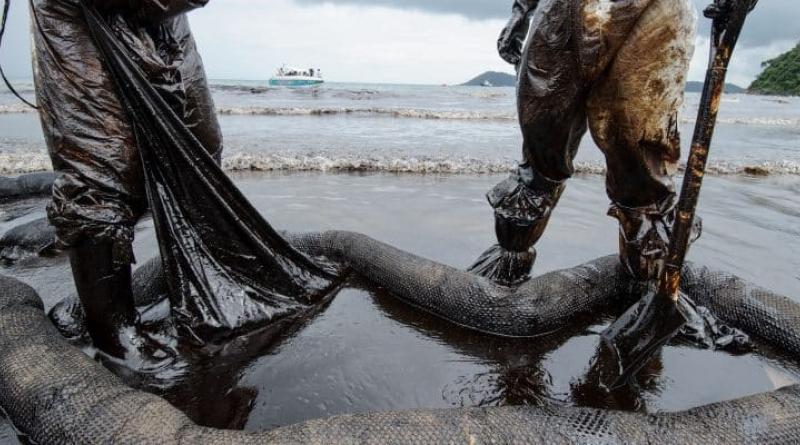 The state of Bayelsa, in south-eastern Nigeria, published a report on 16 May 2023 on the ravages of oil pollution in its territory. The region, which was once home to one of the world's largest mangrove forests, is now one of the most polluted places in the world. The oil companies Shell and Eni, which have been operating there for some 50 years, are blamed for the pollution, which is estimated to cost €11 billion to clean up.
Several towns and villages in the southern Nigerian state of Bayelsa are currently being ravaged by an oil spill and gas pollution as a result of 50 years of intensive oil exploitation. In a report published on 16 May 2023, the local government warned of "a devastating human and environmental disaster".
The result of more than four years of research by a commission set up by the local government and made up of an international panel of experts, the report highlights that "the area, once home to one of the world's largest mangrove forests (…), is now one of the most polluted places in the world. Toxic pollutants from spills and gas flaring are several times higher than safe limits in soil, water, air and blood samples from nearly two million local residents. Some 1,600 blood test results from the local population show highly toxic contamination, burns, lung problems and cancer risks.
Shell and Eni singled out
According to the commission in charge of the investigation, at least 11 billion euros are needed to clean up the soil, drinking water, reduce health risks for the population and restore the mangrove forests. This bill should be paid in part by the oil companies, the British Shell and the Italian Eni, which have exploited the oil in Bayelsa for decades, and whose local subsidiaries continue to operate in the region.
Contacted by Agence France Presse (AFP), a spokesperson for Shell Petroleum Development Company of Nigeria said it was not aware of the report on oil pollution in Bayelsa and therefore could not comment.
For Eni, local officials say the oil spills were caused by theft to feed illegal refineries as well as illegal exports and sabotage. However, the company is committed to addressing all spills.