TUNISIA: Towards the introduction of a programme to exploit treated wastewater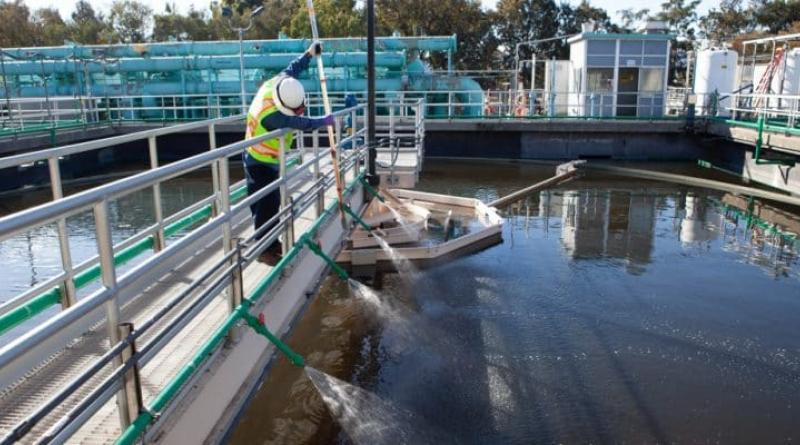 Tunisia will soon have an annual programme to develop the use of treated wastewater. The announcement was made on 18 May 2023 by the head of the Tunisian government, Najla Bouden, at the end of a Ministerial Council meeting. The aim of the programme is to strengthen the circular water economy in the country, with a view to a more effective response to water stress.
Faced with water stress, the Tunisian government is multiplying its strategies to improve water supply. Tunis is planning to introduce an annual programme to develop the use of treated wastewater. The programme was unveiled on 18 May 2023 by Najla Bouden, the head of the Tunisian government, after a meeting of the Council of Ministers.
The aim is to strengthen the circular water economy, in order to guarantee water supply and irrigation in Tunisia. The stakes are all the higher given that the North African country is experiencing its fourth year of drought this year. According to the National Observatory for Agriculture (ONAGRI), this year's dams were filled at a rate of 30.3% nationwide between September 1, 2022 and May 18, 2023.
Raising awareness of water conservation
While the recovery of treated effluent is a reality in Tunisia, the Tunisian government wants to go further, hence the concession awarded to a consortium led by the French group Suez in April 2023, for the management of the public service of liquid sanitation in the governorates of Sfax, Gabès, Médenine and Tataouine.
The Tunisian government hopes that the future annual development programme for the exploitation of treated wastewater will involve all the stakeholders in the treatment process, particularly the Tunisian Ministry of Higher Education and Scientific Research, intensify monitoring and strengthen self-monitoring mechanisms at all stages of the wastewater exploitation process in Tunisia, and draw up a communication plan to raise awareness among all the stakeholders of the importance of preserving water, while guaranteeing support and information for operators.
The scarcity of rainfall has led to overexploitation of the water table, with a consequent deterioration in water quality. To this must be added the filling of dams, which has now reached a worrying level due to the drought in Tunisia.