UK car industry pushes for scrappage scheme to help buy new petrol and diesel vehicles.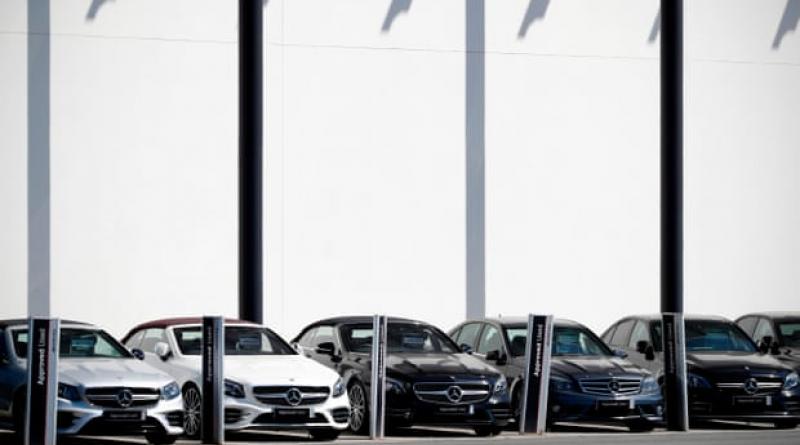 Exclusive: lobby wants £1.5bn scheme to jump-start sector despite clean fuel pledges
The UK automotive industry has been in confidential talks with the government over a possible £1.5bn scrappage scheme or "market stimulus package" that it insists should encourage the purchase of diesel and petrol cars on an equal footing with cleaner vehicles.
The plans under consideration by industry and government would take £2,500 off the price of a car and put a further 600,000 new vehicles on the road.
Although many campaigners and business leaders have demanded that post-coronavirus industry bailouts be linked to environmental goals, the UK car industry said a key principle was that the incentive scheme is fair to all types.
In correspondence with the government seen by the Guardian, the Society of Motor Manufacturers and Traders (SMMT) said the scheme must "support the entire market, not just disproportionately favouring specific segments or technologies, recognising the diverse nature of UK automotive manufacturing".
While government has been pushing the industry to rapidly adopt greener technologies to help meet net zero-emission climate change targets, more than 90% of cars sold last year were purely petrol or diesel. The biggest manufacturers in the UK, such as Jaguar Land Rover, currently remain committed to diesel – although diesel's market share has dropped from about half of new car sales to just over a quarter in the wake of the VW emissions scandal, public health fears and changing tax rules.
In a letter sent to the chancellor, Rishi Sunak, and the business secretary, Alok Sharma, in May pushing for "confidential discussions", the SMMT's chief executive, Mike Hawes, admits that the 600,000 new cars would mainly be "additional in an otherwise moribund market". While the SMMT claimed that the scheme "could also support wider government ambitions in terms of climate change and improved air quality", it said the "primary benefit would be in jump-starting the market, the sector and the economy without further drain on the public purse".
3 June 2020
The Guardian