United Nations marks Halftime of the Sustainable Development Goals with new SDG Pavilion and art exhibition, a beacon of hope for accelerating action for people for planet in the second half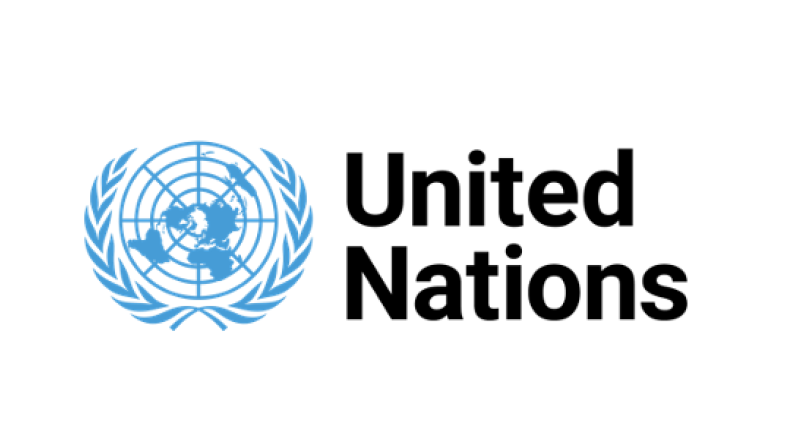 New SDG Pavilion to host high-profile speakers including Heads of State and Government, business leaders, experts, and advocates for Halftime Talks to mobilize the world to keep the promise of the Goals.
NEW YORK, 15 September 2023 – The SDG Summit, taking place at the 78th United Nations General Assembly, marks the halfway point of the Sustainable Development Goals. 

"This is a moment of solidarity for our global village at our global Town Hall — the United Nations," said Deputy Secretary-General Amina J. Mohammed. "With only 15% of the SDG targets on track, it is time to come together to find just and equitable solutions and take them to scale."     

During high-level week of the General Assembly, the SDG Pavilion will host a series of Halftime Talks — a collaborative mix of panel discussions, lightning talks, demonstrations, and films, as well as artistic performances focused on just and equitable solutions.

The UN Office for Partnerships is working with Project Everyone, a not-for-profit communications agency co-founded by SDG Advocate and screenwriter Richard Curtis, in collaboration with renowned artist Es Devlin, to create the SDG Pavilion, a unique convening space and art exhibition.

To use a sporting analogy, the world is down halftime. However, the good news is that any given match is won in the second half. The SDG Pavilion programming encourages participants to imagine winning. 

The programme can be found at www.sdghalftime.org. 

International Day of Democracy
Friday, 15 September at 2:00pm– 3:00pm
The first Pavilion session, which marks the International Day of Democracy, is focused on the need for the values of democracy to accelerate the SDGs, particularly for climate action. Featured speakers: Dia Mirza, actress and UN SDG Advocate; Saad Amer, climate activist.
 
SDGs in the Second Half
Monday, 18 September at 10:00am – 11:00am
Monday morning's session looks at the biggest challenges standing in the way of achieving the SDGs, and the interventions, partnerships, and strategies that are needed. The session includes a deep dive into food systems and how to make them more sustainable.

Speakers to include: H.E Nana Akufo-Addo, President of Ghana; Bridget Hoyer Gosselink, Director, Product Impact, Google; Agnes Kalibata, president of the Alliance for a Green Revolution in Africa (AGRA); Mariana Mazzucato, Professor in the Economics of Innovation and Public Value, UCL Institute for Innovation and Public Purpose; Eduardo Paes, Mayor of Rio de Janeiro; Some Somaskanda, Chief Presenter, BBC News; Stegan Schweinfest, Director, UN Statistics Division; Lana Weidgenant, Campaigns and Policy Manager, ProVeg International.
 
Women Rise for All Lunch
Monday, 18 September at 1:00pm – 2:30pm
The Women Rise for All Lunch is set to become an annual event hosted by the Deputy Secretary-General focused on women's leadership for the SDGs. In support of the Women Rise for All campaign, originally launched during the height of the COVID-19 pandemic, the event will inspire greater connections and action for the SDGs with table conversations focused on sharing solutions for people and for the planet.

Speakers to include: Amina J. Mohammed, UN Deputy Secretary-General, Melinda Gates, Co-chair of the Bill & Melinda Gates Foundation; Svenja Schulze, German Federal Minister for Economic Cooperation and Development; Lilly Singh, Author and Actress.
 
The Halftime Show: world famous artists in support of the SDGs
Monday, 18 September at 7:00pm – 8:00pm
The Halftime Show will provide a platform for the UN to set the agenda on Goals-related issues and encourage a week of decisive and transformative action. With key contributions from the world of entertainment and music, through to Heads of State and activists, it will ensure media and decision-makers pay attention to what is said, and inspire a truly action-focused UNGA at the Pavilion.

Speakers and artists to include: H.E. Mia Mottley, Prime Minister of Barbados and co-chair of the SDG Advocates; Salome Agbaroji, spoken word poet; Orlando Bloom, actor and UNICEF Goodwill Ambassador; Nikolaj Coster-Waldau, actor and UNDP Goodwill Ambassador; Rocky Dawuni, singer/songwriter and UNEP Goodwill Ambassador;Sabrina Dhowre Elba, model, media personality, and IFAD Goodwill Ambassador; Angelique Kidjo, singer-songwriter, actress, activist, and UNICEF Goodwill Ambassador; Yo-Yo Ma, cellist and UN Messenger of Peace; Amir Siraj, pianist; Forest Whitaker, actor, SDG Advocate, UNESCO Goodwill Ambassador.
 
Elevating Education
Tuesday, 19 September 11:00pm – 12:30pm
This event will bring youth voices to the forefront, together with education advocates, government officials, renowned athletes, civil society, and private sector. They will bring their expertise to bear on topics from educational justice, to empowering young people with the skills they need to thrive.

Speakers to include: Fahad Al-Sulaiti, CEO, Education Above All; Sandrine Dixson-Declève, Co-president of The Club of Rome, Co-lead of the Earth4All initiative; Egoitz Etxeandia, STEAM Lead Consultant, Teach for All;  ElizabethFaber, Chief People & Purpose Officer, Deloitte Global, USA; Leonardo Garnier, Special Advisor to the UN Transforming Education Summit; Vee Kativhu, Young Leader for the SDGs; Founder, Empowered By Vee; Julietta Martinez, Founder, Fundación Tremendas; Temilade Salami, youth leader; David Sengeh, Chief Minister, Sierra Leone; Leah Williamson, Arsenal and England Women's Football player, and Coaching for Life Ambassador; Inés Yábar, Next Generation Fellows lead, UN Foundation.
 
Winning Strategies for Financing the SDGs
Tuesday, 19 September at 3:00pm – 4:30pm
The session will focus on raising awareness of the challenges and opportunities around overhauling the global financial architecture in an accessible way, and will include discussions on debt, the cost of capital, tax, integrating civil society, special drawing rights and the MDBs. It will also position SDG financing as a cross-cutting solution to achieving the Goals.

Speakers to include: Richard Curtis, Director, Screenwriter and SDG Advocate; Stacy Janiak, Deputy CEO, Deloitte Global; Mavis Owusu-Gyamfi, Executive VP, African Center for Economic Transformation; Douglas L. Peterson, CEO, S&P Global; Rémy Rioux, CEO, Agence Française de Développement; Dr. Vera Songwe, Chair of the Board of Directors, Liquidity & Sustainability Facility; Mark Suzman, CEO, Bill & Melinda Gates Foundation; Folly Bah Thibault, Principal Presenter, Al Jazeera; Axel van Trotsenburg, Senior Managing Director, World Bank.
 
AI and Innovation: Imagine Winning
Wednesday, 20 September at 9:00pm – 11:00pm
Recent developments in Artificial Intelligence (AI) have the potential to revolutionize many aspects of our lives, including achieving the SDGs. AI is a powerful tool with the potential to help tackle complex problems quickly and at scale. This event focuses on the future, and solutions to fully realize the potential of the technology.

Featured speakers: Carme Artigas, Secretary of State for Digitalisation and AI of Spain; Doreen Bogdan-Martin,Secretary-General, ITU; Sinead Bovell, Founder, WAYE, Board Member, ITU Generation Connect Visionaries; Emily Chang, Host and Executive Producer, Bloomberg; Geeta Manjunath, NIRAMAI Health Analytix; James Manyika, Senior Vice President of Technology and Society, Google; Gopal Mitra, Global Lead on Disability and Development, UNICEF; Valentina Muñoz Rabanal, UN SG's SDG Advocate; Maria Ressa, Co-Founder and CEO of Rappler, 2021 Nobel Peace Laureate; Amandeep Gill Singh, UN Secretary-General's Envoy on Technology; Shamina Singh, Founder & President, Mastercard Center for Inclusive Growth; Brad Smith, Vice Chair and President, Microsoft; Bourhan Yassin, CEO, Rainforest Connection.

Climate Justice
Wednesday, 20 September at 12:30pm – 2:00pm
This segment will feature in-depth discussions around climate justice, including on early warning systems as an important measure to save lives and protect livelihoods from loss and damage, and the importance of delivering on the promise of climate finance to meet developing countries' needs and build their resilience.

Featured speakers: Xiye Bastida, Climate activist; Kate Brandt, Chief Sustainability Officer, Google; Cassie Flynn, Global Director of Climate Change, UNDP; Paul Goodloe, Meteorologist, The Weather Channel; Jevanic Henry, Member of UN Youth Advisory Group; Hindou Ibrahim, SDG Advocate; Dwikorita Karnawati, Director, Indonesian Agency for Meteorology, Permanent Representative of Indonesia; Joice Mendez, Member of UN Youth Advisory Group; Melanie Nakagawa, Chief Sustainability Officer, Microsoft; Vanessa Nakate, UNICEF Goodwill Ambassador.
 
Green Transition
Wednesday, 20 September at 3:00pm – 4:30pm 
We are witnessing the devastating impacts of the climate crisis in every continent and region. The efforts of governments and business have been insufficient so far, but we can't give up. The conversations in this session will identify the gaps, highlight solutions, and stress what needs to be done next.

Speakers to include: Fatih Birol, IEA Executive-Director; Leonore Gewessler, Ministry of Climate Action and Energy of Austria; Gillian May Boeve, Executive Director of 350.org; Sheena Butler-Young, Senior Correspondent, Business of Fashion; Singh Chahal, Municipal Commissioner and Administrator of Greater Mumbai; Tim Christopherson, Vice-President, Climate Action, Salesforce; Alexander Lacik, CEO, Pandora; Dia Mirza, actor, SDG Advocate and UNEP Goodwill Ambassador; Elizabeth Maruma Mrema, Deputy Executive Director, UNEP; Nelson Muffuh, UN Resident Coordinator, South Africa; Lewis Pugh, endurance swimmer and UN Ocean Advocate; Justin Worland, Senior Correspondent, TIME; Melissa Ann Wright, Senior Associate, Bloomberg Philanthropies; Lindita Xhaferi-Salihu, Business Engagement Lead, UNFCCC.

Carbon Pricing
Wednesday, 20 September at 6:30pm – 7:30pm
The Paris Agreement signifies a global commitment to combat the climate crisis, with the aim of limiting temperature increase to 1.5 degrees Celsius. Achieving this target requires enhanced international cooperation on decarbonization, including market-based approaches like carbon pricing.
This event, jointly hosted by the Government of Canada and the UN Office for Partnerships, will highlight the pivotal role of carbon pricing in advancing global climate ambition and decarbonization.
 
SDG Action Zone
Thursday, 21 September at 9:00am– 12:30am 
The SDG Action Zone returns for its fifth year to open the UN to SDG champions, activists, and allies. This multi-stakeholder space brings together diverse and dynamic perspectives for unscripted and impactful exchange – sparking momentum and igniting action for everyone participating.

Speakers to include: Amina J. Mohammed, UN Deputy Secretary-General; Omeyemi Akerele, Founder and CEO, Style House Files & Lagos Fashion Week; Amitabh Behar, Executive Director (interim), Oxfam International; Greg Curtis, Executive Director of Holdfast Collective, Patagonia's new non-profit shareholder; Es Devlin, artist, stage designer, and creator of the SDG Pavilion; Hahrie Han, Professor of Political Science, John Hopkins University; Nadira Hira, Writer; Selena N. Leem, Climate Justice Warrior; Eddie Ndopu, SDG Advocate; Luisa Neubauer, Activist, Fridays for Future; Kodo Nishimura, Artist & Buddhist Monk; Ramya Ramana, the Youth Poet Laureate of New York City; Shruti Suresh, Co-Director of Campaigns (interim), Global Witness;  Brady Piñero Walkinshaw, CEO of Earth Alliance.

Health and Hope
Thursday, 21 September at 2:30pm – 4:00pm 
This session will feature discussions on the actions needed to accelerate progress in health care, building on the reductions in infant and maternal mortality around the world. 

Speakers to include: H.E. Monica Geingos, The First Lady of Namibia; Rhitu Chatterjee, Health Correspondent, NPR; Dame Sally Davis, UK Special Envoy on Antimicrobial Resistance; Patrice Evra, former France and Manchester United footballer; Zahid Maleque, Minister of Health and Family Welfare, Bangladesh; Eddie Ndopu, Award-winning humanitarian and activist, SDG Advocate; Caitriona Perry, Chief Presenter, BBC News; Susan Rogers Van Katwyk, MD, AMR Policy Accelerator, York University; Professor Hadiza Shehu Galadanc, Director, Africa Center of Excellence for Population Health and Policy, Bayero University Kano, Nigeria; Miranda Wolpert, MBE, Director of Mental Health, Wellcome Trust; Anita Zaidi, President, Gender Equality Division, Bill & Melinda Gates Foundation.
 
17 Rooms at the UN SDG Pavilion
Friday, 22 September at 09:00am – 12:30pm 
17 Rooms is an innovative approach to accelerate collaborative action for the SDGs within any community or geography. The 17 Rooms Secretariat will collaborate with the UN to convene diverse global stakeholders at the SDG Pavilion for an interactive working session to explore how 17 Rooms approaches could help unlock new forms of collaborative action, insight, and community to improve SDG progress among diverse constituencies in the second half.
 
The Halftime Campaign: Any match is won in the second half
The events in the Pavilion are the culmination of the SDG Halftime Campaign, which supports calls for urgent action for the Goals. The campaign engages thought leaders from all sectors through strengthened political will, revitalized civil society engagement, and transformed business practices. The campaign encourages people to use the UN's Act Now appto log individual actions in support of the SDGs and to post their own messages for support on social media. More information can be found on the campaign website: www.sdghalftime.org.

Where to watch
The sessions (apart from the Women Rise for All Lunch, and 17 Rooms) will be broadcast on UN Web TV. 
Direct streaming links will be available on www.sdhalftime.org. 
The Halftime Show will also be available on the UN YouTube channel. 
 
Assets
SDG Pavilion photos and graphic assets can be found here.
 
Partners for progress towards a better future
The Halftime Campaign, the Halftime Show, and Halftime Talks at the SDG Pavilion, are organized by the UN Office for Partnerships (UN Partnerships) in collaboration with Project Everyone, a not-for-profit communications agency co-founded by SDG Advocate the screenwriter Richard Curtis and supported by the following partners: Betsee Parker Bill & Melinda Gates Foundation, Bloomberg Philanthropies, Government of Canada, Deloitte, Education Above All Foundation, Google.org, Mastercard Center for Inclusive Growth, Microsoft, Government of the State of Qatar, UN Foundation, and Wellcome.
 
Contact
Conor Lennon, Communications Officer, UN Partnerships
T: +1 917 208 0223| E: +1 917 208 0223

 
Editors' note
In 2015, all United Nations Member States adopted the Sustainable Development Goals to significantly advance peace and prosperity, by 2030, but with only 15% of the targets currently on track, it could take some three centuries to close gender gaps in legal protection and, by 2030, 575 million people could still be living in extreme poverty.
This year alone, as many as 350 million people could suffer from food insecurity. Humanitarian needs are greater than ever. Inequalities have grown deeper and a continuing war on nature has catapulted us towards climate catastrophe.
2023 marks the halfway mark between the adoption of the Goals, and the 2030 deadline. The Halftime events will engage leaders, policymakers, and civil society, including communities underserved by the UN. Our message to the world is that, while progress towards achieving the SDGs has been too slow in the first half, there is still everything to play for.