Weather records to fall as heatwave smashes the country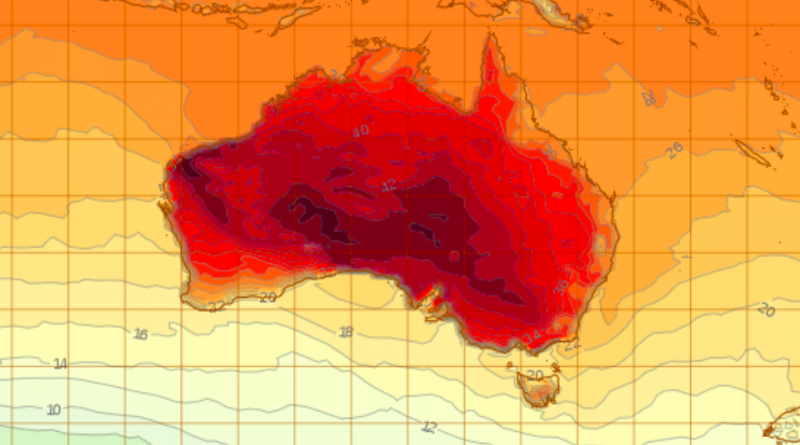 Every state and territory will bake through a heatwave this week with a "big burst of heat" likely to smash weather records across the country.
The Bureau of Meteorology said western Sydney could experience five straight days of temperatures above 40 degrees.
"That's what's unusual," BOM meteorologist Dane Narramore told The New Daily.
"These places getting 40 is not too unusual for a day or two.
"It's summer and it is hot, but I think the long duration is what is so impressive about this."
Parts of northern South Australia are expected to suffer in five days over 45 degrees, when they might normally only get five to 10 in a year.
Broken Hill in New South Wales could spend a week over 40, while some north-western NSW towns would reach the high 40s.
Mildura in northern Victoria is expected to hit 46 degrees two days running. Its all-time record is 46.9 degrees.
Mr Narramore said heat records would be broken with the "pretty big burst of heat", but capital cities would escape the worst of the heat, thanks to sea breezes.
Those inland will only get a reprieve "from this incredible heat" with a cool change on Friday.
The heatwave extends across every state and territory, but some areas will be unaffected.
Sydney is forecast to reach 29 degrees on Monday. Maximum temperatures are expected to remain in the low 30s before hitting 36 degrees on Saturday.
Weatherzone said Sydney city would likely experience five days in a row above 30 degrees, which hasn't happened since 2011 when there were seven days above 31.
Melbourne is expected to peak at 35 degrees on Monday and Tuesday. Top temperatures are then forecast to stay in the low 30s for the rest of the working week, while Saturday will be a cooler 23 degrees.
Brisbane is forecast to stay in the low 30s all week, according to Weatherzone.
Adelaide is tipped to reach 39 degrees on Monday before notching into the 40s on Tuesday and Wednesday.
Canberra will hit 35 on Monday and maximum temperatures are expected to hover at 39 to 40 degrees for the rest of the working week.
Mr Narramore said that was "pretty uncommon" for Canberra.
Perth is forecast for 30 degrees on Monday and Tuesday, but reach its peak of 37 on Saturday.
Darwin is expected to have top temperatures in the early 30s all week, while Hobart is expected to sit in the high 20s.
A tropical low may lurk off the Western Australian coast, creating stormy weather on Sunday and into Monday, but will then move further off the coast.
"That could become a cyclone, but it's not going to come anywhere near the coast," Mr Narramore said.
13 January 2019
Rachel Eddie