Why Renewable Energy Is the Best Industry to Invest in for 2020.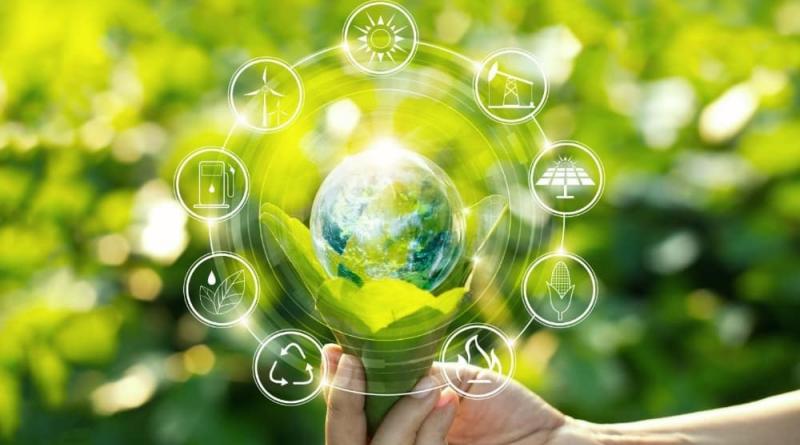 Renewable energy has been a growing trend both economically and politically over the last little while. With energy consumption expected to grow considerably over the next 30 years, it's becoming more urgent that the world finds cleaner ways of sourcing its energy.
Even now, many argue that the level of fossil fuels that we consume is too high, and those numbers are only expected to grow, giving it great incentive for many countries around worldwide to grow their renewable usage and help play a part in stopping climate change.
In Canada, there are a number of high-quality renewable energy stocks that are growing their operations and paying out an attractive dividend.
That said, there is one clear-cut winner if you're looking for a renewable stock today, and it's none other than Northland Power Inc (TSX:NPI).
Northland has more than 2,000 megawatts of capacity currently, with advanced growth projects in development. It expects by the end of 2020 it will add another roughly 270 megawatts to its existing capacity, representing a roughly 13% increase.
It generates its power from wind, solar, and thermal assets; however, more than half of its generating capacity comes from wind assets.
Most of Northland's assets are located in Canada; however, it does have some offshore wind farms in Germany and the Netherlands. It also has two advanced-stage, offshore wind projects — one in Taiwan and the other in Europe.
Its heavy reliance on wind, specifically its offshore wind assets has been positive up until this point, as offshore wind has been the most profitable division in its portfolio.
Although it composes just 40% of its generating capacity, it accounts for roughly 57% of the company's total earnings before interest, taxes, depreciation and amortization (EBITDA).
Northland's guidance suggests that it expected to do between $950 million and $1 billion of EBITDA in 2019 — and grow that to more than $1 billion of EBITDA in 2020.
It also expects to report adjusted funds from operations (AFFO) per share of between $1.65 and $1.80 this year.
The midpoint of that range, roughly $1.72, suggests that its annual dividend rate of $1.20 has a payout ratio of just 70%, a highly sustainable rate especially for a renewable energy company.
The dividend yields approximately 4.5% today, which is quite attractive, and can expect to be increased as the company grows its AFFO.
The growth in its dividend will depend largely on the growth and development opportunities, however. If new opportunities present themselves, the company could keep the dividend flat for longer, while it uses its free cash flow to finance the growth projects, rather than dilute shareholders further.
Although income investors may want to see more increases to the dividends, for long-term investors, this would represent a better use of the funds, finding high-growth projects to invest in and continue to grow the business long term.
So let's review. The best industry to invest in for 2020 is renewable energy, due to the major global shift and growing concern over climate change, which has created huge growth potential.
The top stock in the industry is Northland Power because of its highly profitable operations, future growth projects and opportunities, as well as its attractive dividend.
You also won't have to worry about its financial position either, as its net debt to EBITDA is just 4.9 times, a level that shouldn't be difficult for Northland to manage.
And with its stock trading at an enterprise value to EBITDA of only 9.3 times, it has plenty of long-term upside from here, making it the perfect stock to add today.
9 January 2020
The Motley Fool