China creates vast research infrastructure to support ambitious climate goals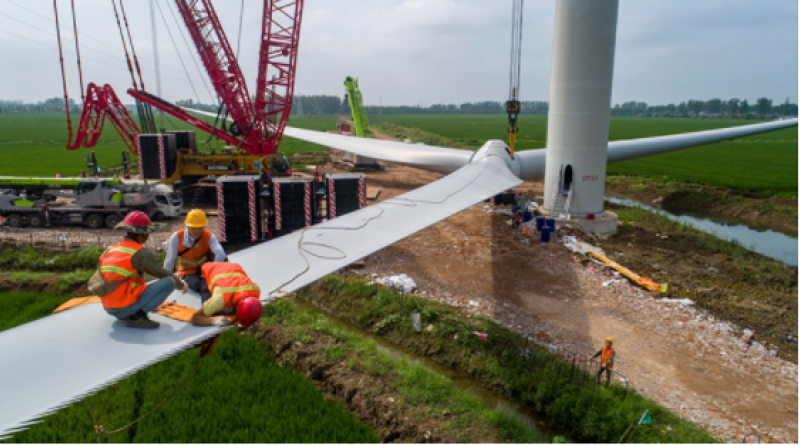 Carbon-neutrality institutes, and other initiatives to support a pledge to achieve net zero by 2060, are popping up like mushrooms across China.
China, the world's top carbon emitter, has for the first time published plans broadly outlining how it might achieve net-zero carbon emissions by 2060, and a peak of emissions before 2030 — promises it made in 2019.
Researchers say the documents, released ahead of the COP26 climate talks that concluded on 15 November, send a strong message to industry, government agencies and universities in China to ramp up their efforts to help the country meet its climate goals.
Already this year, more than ten prominent universities and institutions have set up carbon-neutrality-research institutes; the Chinese Academy of Sciences launched a centre last month.
"We start right now," says Jiang Kejun, a modeller at the Energy Research Institute in Beijing.
The country is experiencing a "national movement", says Wu Libo, an environmental economist at Fudan University in Shanghai, as companies, regional governments and academia shift gears.
Wu is also director of the Shanghai Research Institute for Energy and Carbon Neutrality Strategy, a collaboration launched earlier this month by the university and the Shanghai city government. Once it secures funding for research grants, the institute will focus on the deregulation of the electricity market and climate finance, she says.
Significant challenge
Achieving carbon neutrality by 2060 "is a big challenge for China", says Xie Xiaomin, an energy-policy researcher at Shanghai Jiao Tong University (SJTU). She is vice-director of the university's Research Institute of Carbon Neutrality, which was established in May and has already received about 20 million yuan (US$3.1 million) in funding to work on a broad range of energy technologies, she says.
From emitting more than 11 gigatonnes of carbon dioxide in 2020, China has to drop to net zero within four decades. This is a scale and speed that no other country has attempted before, says Gang He, an energy-systems modeller at Stony Brook University in New York, who has studied China's power system.
China's current emissions are more than double the United States' and three times as big as those of India, which made a similar pledge to reach net zero by 2070 during COP26.
"There will be a lot of areas needing contribution from researchers," says Fu Sha, a modeller with the non-profit Energy Foundation China in Beijing. These include low-carbon energy technologies, from hydrogen fuel cells to batteries; market-based mechanisms to control emissions, such as carbon taxes and trading schemes; and modelling that will help local governments and industries set realistic targets for cuts, she says.
Researchers will also need to study which sections of China's population will be most affected by the transition and learn how to help them cope, says He. Establishing the path to "a more just and inclusive transition would be a very important research topic", he says.