Dove launches €8.5 million forest restoration project.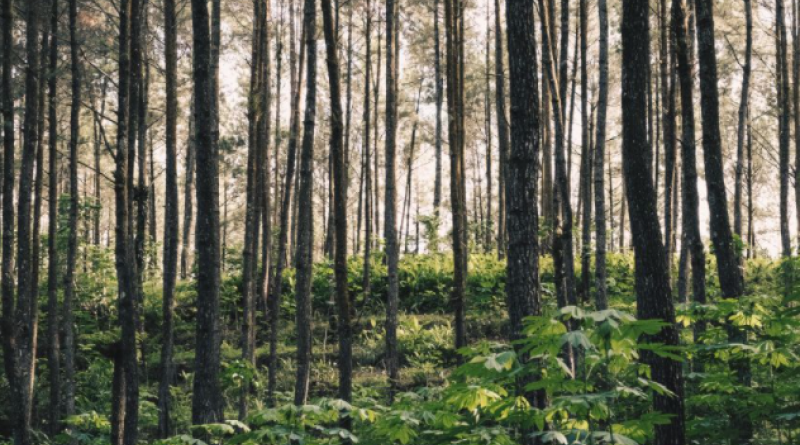 Dove has partnered with Conservation International to protect and restore 20,000 hectares of forest in North Sumatra, Indonesia.
Dove has announced the Dove Forest Restoration Project, one of the world's largest restoration efforts from any beauty brand to-date. In an attempt to improve the livelihoods of over 16,000 people in North Sumatra, the project is designed to restore forests, protect the habitats of endangered species and to promote sustainable management of natural resources.
In partnership with Conservation International, and in support of their collaboration with the Ministry of Environment and Forestry (MoEF), Dove, will over the next 5 years, protect and restore 20,000 hectares of forest - the equivalent of 3 million trees - in the districts of South Tapanuli and Mandailing Natal, Indonesia. A location home to some of the highest biodiversity richness in the world.
This ground-breaking initiative is projected to capture over 300,000 tons of C02 from the air and avoid the release of over 200,000 tons of C02 emissions. Such ambitious targets will be monitored and assessed in accordance with Indonesia's thorough carbon policies.
Furthermore, this project reinforces ongoing plans initiated by Dove to impose a deforestation-free supply chain by 2023 and net zero emissions from all products by 2039.
Alessandro Manfredi, Global Executive Vice Preisdent of Dove, said: "Can we really celebrate beauty if it comes at the cost of the planet? The answer is no. We must demand action and care that goes further, both from ourselves and from the beauty industry at large. As a global brand with care at our core, we have a responsibility to use our platforms to drive change and positively impact the world around us. The Dove Forest Restoration Project builds on our commitments to caring for our planet and caring about how we make our products and what goes into them. With this long-term initiative, we extend this care to improving the health of the planet, striving for a more sustainable way of being"
To accelerate action, Unilever's brands will collectively invest €1 billion in a new dedicated Climate & Nature Fund which will be used over the next 10 years to make meaningful and decisive action. The Dove Forest Restoration Project is the first major initiative from this fund and aligns with the United Nations Decade on Ecosystem Restoration.
Sunny Jain, President, Beauty & Personal Care at Unilever, said: "Climate change is one of the biggest threats facing our world. That's why it's so important for Dove – one of the largest beauty brands in the world – to take meaningful and decisive action. Last year, we announced a €1 billion Unilever Climate and Nature Fund, and I'm thrilled the Dove Forest Restoration Project will be its first major initiative. This is also the first step in Unilever's Positive Beauty commitment to help protect and regenerate 1.5 million hectares of land, forests and oceans by 2030, which is more land than is required to grow the renewable ingredients in our beauty and personal care products."
10 June 2021
Climate Action