EGYPT: 70 locally produced electric buses to run in Cairo from October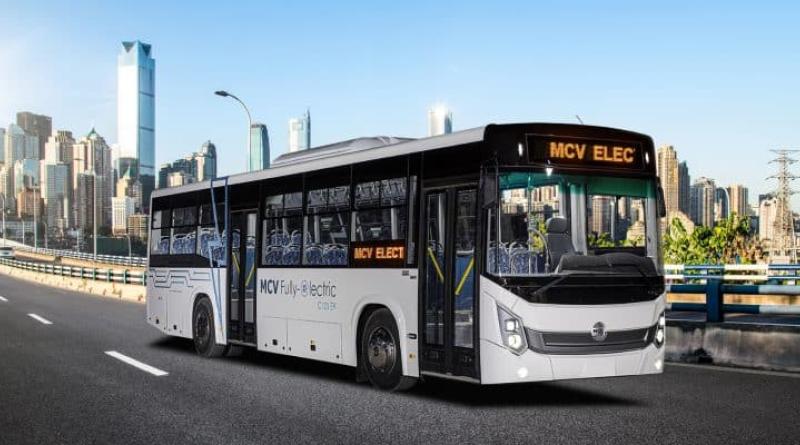 As part of its climate policy, the Egyptian government will put 70 electric buses on the road in the governorate of Cairo. These locally manufactured vehicles will serve the population while contributing to the fight against air pollution in the country of the pharaohs.
On the eve of the 27th United Nations Conference of the Parties on Climate Change (COP27), which Egypt will host in November 2022, the country of the pharaohs is working to promote green mobility. In this context, the Ministry of State for Military Production and the Ministry of Local Development have signed an agreement for the acquisition of 70 electric buses that will be used in Cairo from October 2022.
At a total cost of 323 million Egyptian pounds (more than $17 million), these electric buses called "Setibus" are produced locally in the factory of the Egyptian manufacturer Manufacturing Commercial Vehicles (MCV) based in Salheya, in the governorate of Ach-Sharqiya. With a maximum speed of 70 km/h, the "Setibus" can carry up to 73 passengers, or 49 seats. According to the Egyptian authorities, the electric bus is equipped with automatic air conditioning and an intelligent system for internet services.
Towards more sustainable transport
The acquisition of these new vehicles contributes to the reduction of pollution in Egypt. The Egyptian government plans to accelerate the construction of electric car charging stations.  "It's about promoting local industrialisation in the field of modern transport using natural gas and electricity," says Mahmoud Shaarawy. According to the Egyptian Minister of Local Development, some of the 70 electric buses ordered will also be deployed in the seaside city of Sharm-el-Sheikh for the duration of COP27.
Earlier in April 2022, the European Bank for Reconstruction and Development (EBRD) provided the government of Egypt with a €250 million loan under its Green Cities programme. The funding will be used to upgrade and electrify a railway line between the port city of Alexandria and the city of Abu Qir in the north-east of the country.
Benoit-Ivan Wansi | https://www.afrik21.africa/