Electricity demand in first half of 2021 outpaced renewables growth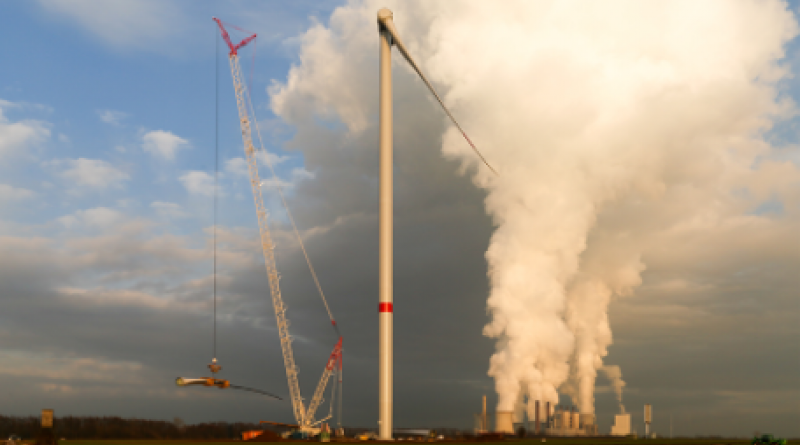 Carbon dioxide emissions from the global electric power sector rebounded in the first half of 2021 to above pre-pandemic levels, according to an analysis, signaling that the world has failed to engineer a "green recovery" and shift decisively away from fossil fuels.
As electricity demand jumped from last year's lows, the London-based think tank Ember found, it outpaced the growth of renewable energy. That pushed global electricity-related emissions 5 percent above where they stood before the coronavirus outbreak.
The new findings have major implications for the upcoming U.N. climate talks in Glasgow, Scotland, where negotiators hope to forge a pact to cut greenhouse gas emissions and keep the planet from warming more than 1.5 degrees Celsius (2.7 degrees Fahrenheit) compared to pre-industrial levels. They also suggest that a surge in electric vehicles, which President Biden and many other world leaders support, will tax the electricity grid as developers work to add wind and solar.
The report showed that places such as the United States and Europe cut emissions slightly this year. But even there, the pace of lowering greenhouse gas emissions was far too slow to keep the world on a path limiting warming to 1.5 degrees C. And rising energy use increased planet-warming pollution for the power sector in China, Bangladesh, India, Kazakhstan, Mongolia, Pakistan and Vietnam, Ember lead analyst Dave Jones said.
There were some bright spots. For the first time, wind and solar generated more than a tenth of global electricity and overtook nuclear generation. In addition, wind and solar power met more than half the additional electricity demand worldwide. But coal accounted for another 43 percent, while natural gas consumption remained almost unchanged.
[Steven Mufson]
25 August 2021
IEEFA