This is how Europe is paving the way for a sustainable, green future.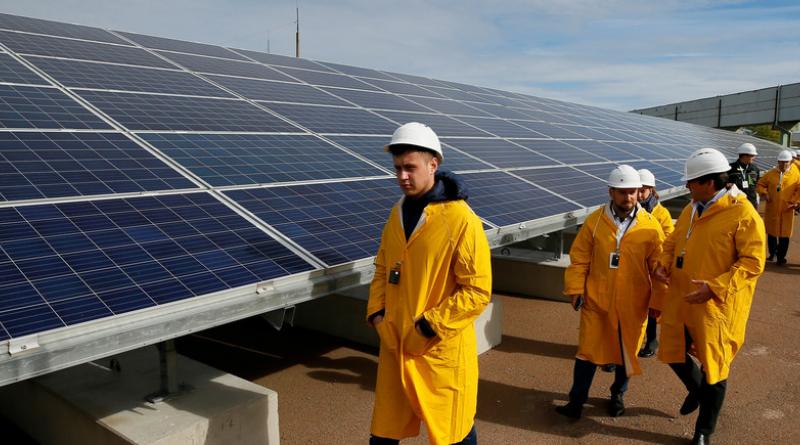 Between 2007 and 2017, the volume of renewable energy produced in the European Union's 28 member states rose by 64%.
That energy comes from diverse sources, from the burning of wood and biomass to wind, geothermal and solar.
In countries across the continent, renewable energy is providing an increasing share of the power mix – the top five nations for renewables as a share of consumed energy are Sweden (54.5%), Finland (41.0 %), Latvia (39.0 %), Denmark (35.8 %) and Austria (32.6 %).
Here are some of the projects helping the EU pave the way to a sustainable energy future.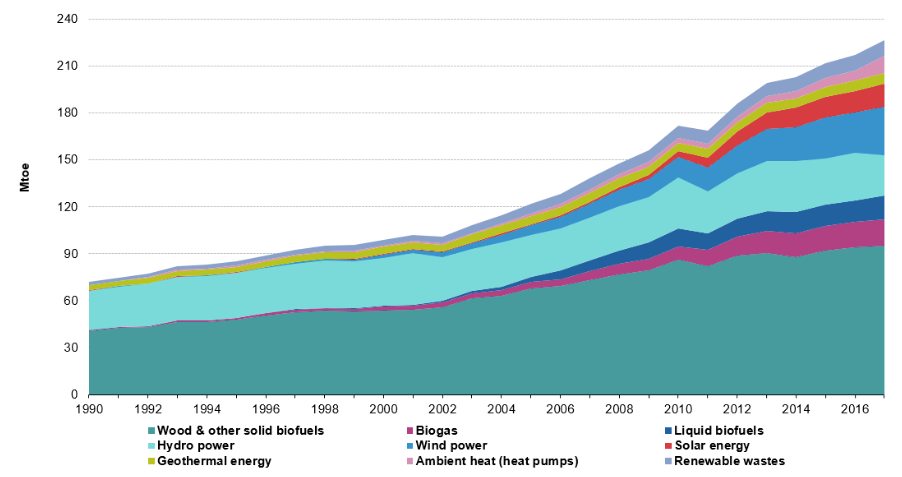 1. Floating power
The Rhône is one of Europe's most important rivers. It flows from the Swiss Alps to the Mediterranean, and gives rise to some of the best-known wines produced in France. Now the Rhône valley is a renewable energy hotspot, too – it's home to Europe's largest floating solar power plant.
The 17 megawatt (MW) facility sits in what was once a quarry, which has since been converted into a lake. Its annual output will be enough to power 4,733 homes.
The project has been configured with community ownership in mind; local citizens were invited to invest in the plant, thereby becoming stakeholders in its future success.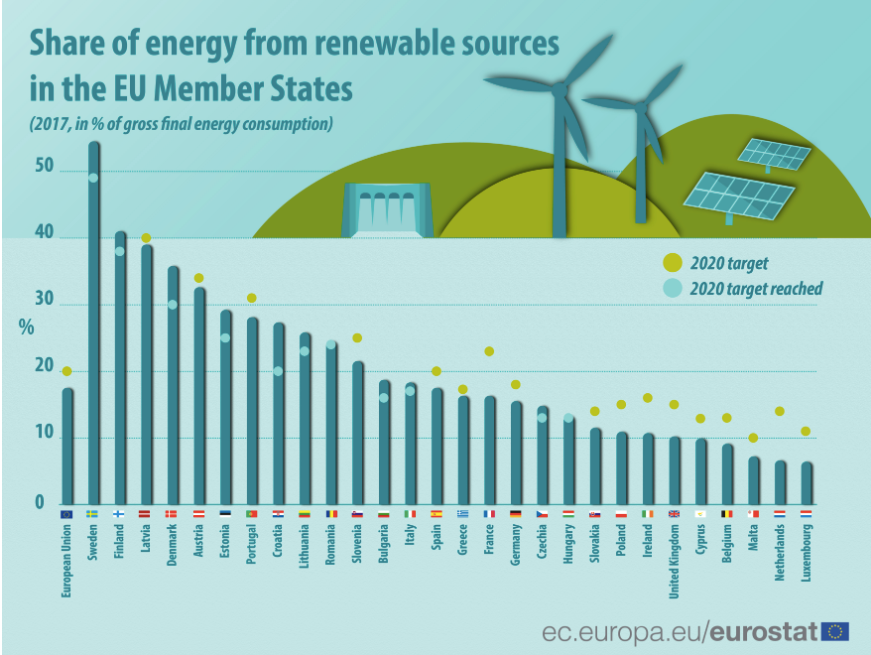 2. Communal wind
Community ownership plays a major role in renewable energy projects in Denmark, too. Just off the coast of the country's capital, Copenhagen, lie the 20 turbines of the Middelgrunden offshore wind farm.
When Middelgrunden was built in 2000, it was funded by investment from the people –around 8,500 Danish citizens bought shares, raising more than $25 million and taking a 50% stake in the plant.
The collective ownership model is not unique in Denmark. But this pioneering move to use it in the production of energy has taken root. Now, all new wind farms in the country must be at least 20% community-owned.
3. Colossal turbines
Imagine a wind turbine so large, so powerful, that a single rotation of its propeller could supply an average-sized home with all its electricity for a day.
For the residents of the Scottish city of Aberdeen, this vision is becoming a reality – 11 such turbines are being built just out to sea, making up the European Offshore Wind Deployment Centre (EOWDC).
Each of the 8.4 MW structures is 191 metres high – they're the world's most powerful wind turbines, according to Vattenfall, the energy firm that built them under a scheme part-funded by the EU.
Built at a cost of more than $380 million, the EOWDC will generate enough power to meetmore than 70% of Aberdeen's domestic electricity needs, and almost a quarter of its total demand for power.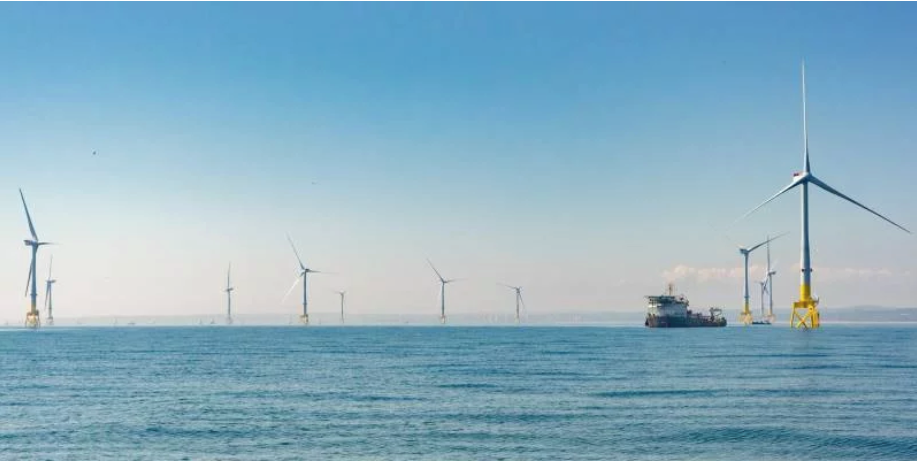 4. Chernobyl solar
In April 1986, fires and explosions broke out at the Chernobyl nuclear power plant in Ukraine. The resulting radioactive contamination affected an area of almost 30,000 square kilometres, which contained around 5 million people.
The site was eventually closed to the outside world and its name became synonymous with the dangers of a nuclear accident. But now, new life has been breathed into the area – and new energy, too.
A 1 MW solar plant, comprising 3,800 panels, has been built at a cost of $1.2 million, by Ukrainian energy and construction company Rodina and German energy firm Enerparc. The plant will produce enough energy to power 2,000 apartments.
* WATCH THE VIDEO HERE
WORLD ECONOMIC FORUM