India to build six nuclear reactors with the help of France's EDF.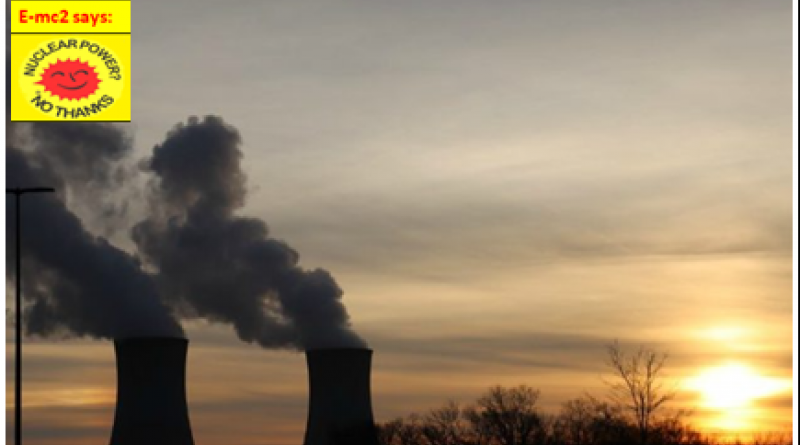 French multinational energy company EDF has submitted its offer to provide assistance in the construction of some six nuclear reactors in the Indian province of Maharashtra.
The French binding techno-commercial offer has been submitted to the Nuclear Power Corporation of India Limited  (NPCIL) and includes EDF providing the Indian nuclear electricity generator with engineering studies and equipment for the construction of the Jaitapur Nuclear Power Plant.
Once complete, the 9.6GWe Jaitapur Nuclear Power Plant would be the most powerful in the world, will generate up to 75TWh per year and cover the annual consumption of 70 million Indian households while avoiding the emission of 80 million tons of CO2 per year.
The development follows the Indian and French governments signing the Industrial Way Forward Agreement on 10 March 2018 to enable cooperation between the two countries, thereby improving the energy sector and economies through knowledge and technology sharing.
Discussions between EDF, partners and the NPCIL will soon take place enabling the development and signing of a binding framework agreement.
The offer submitted by EDF includes:
A detailed technical configuration of the reactors,
The associated comprehensive commercial terms and conditions for the supply of engineering studies and equipment for six nuclear reactors.
EDF will be partnering with Framatome and GE Steam Power to provide the engineering studies and equipment required for the nuclear plants. EDF will also provide training services for the operation and maintenance of the nuclear reactors whilst NPCIL will be responsible for the construction and the commissioning of each of the six units.
EDF is partnering with the International Institute of Nuclear Energy and Veermata Jijabai Technological Institute to establish a centre of excellence in India aiming to train engineers and technicians for the project.
NPCIL will also be responsible for obtaining all necessary permits and consents in India, including the certification of the nuclear technology by the Indian safety regulator, as the owner and future operator of the plant.
The project will create approximately 25,000 local jobs during the construction phase and tens of thousands of indirect and induced jobs. Moreover, the operation of the six nuclear reactors would create around 2,700 permanent jobs. This is in line with the 'Make in India' and 'Skill India' initiatives designed to create more jobs in India through the participation of local industrial and technology companies in project developments.
Jean-Bernard Lévy, chairman and CEO of the EDF Group, said: "This is yet another significant step towards the materialisation of this flagship project for our great nations, and the establishment of a long-term partnership in the civil nuclear field between both our leading nuclear industries. [This project] illustrates the Indian government's determination to achieve 40% CO2-free energy in its mix by 2030, which resonates perfectly with the Group's company purpose."
11 May 2021
ΡΕi