It's No Fluke! Battery Storage Is Booming Big Time on the Monterey Bay Coast.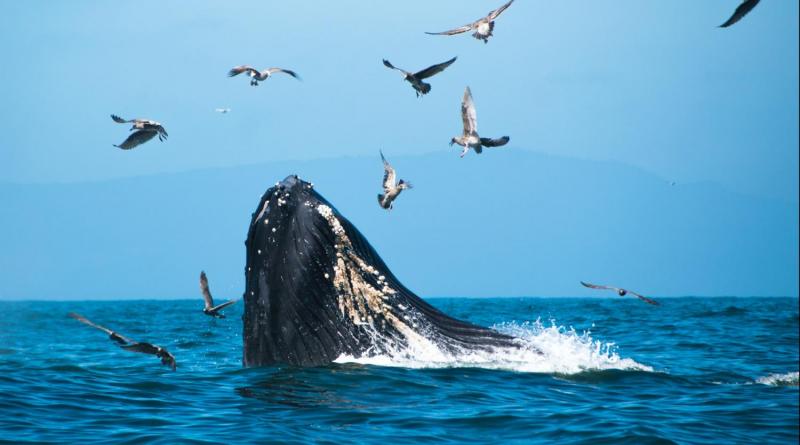 The ongoing COVID-19 crisis hasn't prevented the nascent battery storage industry from growing over the past several months. And some of the largest sites are underway at some of the most random locations.
Most people who live in or near the Monterey Bay area on California's central coast know Moss Landing as the sleepy hamlet about halfway between Santa Cruz and Monterey. Visitors to this tiny town wedged along California's Highway 1 stop by for fresh seafood and scenic views of the local sand dunes. Many visitors also arrive during whale watching season, as they hope to catch the sight of the flukes or graceful movements of the different species of whales (as shown in the photo above) and orcas as they migrate up and down the Pacific coast.
In addition to whale watching, this town is also known for the unfortunate sight of the Moss Landing Power Plant, which dates back to 1949 and at one point was the largest power generation station in the Golden State. But over time those stacks were retired, and its systems were upgraded. Now the natural gas-fired Moss Landing plant can boast another superlative: It will soon be home to what will be the largest battery storage system in the world.
Earlier this spring, Texas-based Vistra Energy announced its intention to expand its already massive battery storage system adjacent to the Moss Landing power station. At its launch, the battery storage installation boasted 300 megawatts (MW) of power. This spring, Vistra said it would partner with the local utility, Pacific Gas & Electric (PG&E), to add another 100 MW unit to bolster this system, pending the approval California's public utility oversight board.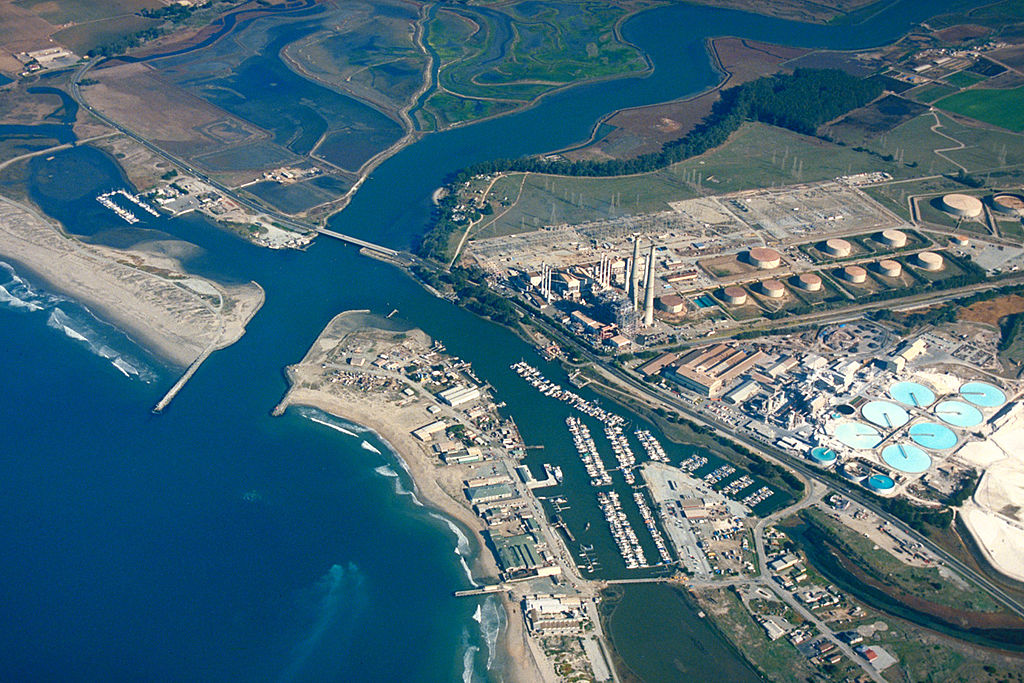 The ambitious proposal took another step toward being switched on late last week with Monterey County's planning commission unanimously voting to approve Vistra's proposal.
"Our Moss Landing site provides a unique opportunity for extensive battery development with its existing infrastructure and the physical space needed for even more potential growth. Utilizing our existing power plant sites allows us to cost-competitively develop renewable and battery storage assets as we rotate our power generation portfolio toward carbon-free technologies," said Vistra's CEO and president, Curt Morgan, in a public statement. "Vistra is appreciative of the opportunity to, once again, work with PG&E and the State of California to help integrate clean energy from renewable generation sources and ensure reliability of the electric system."
The project still awaits the approval of the California Public Utilities Commission (CPUC) but considering the state's and local governments' ambitious climate action goals, that bureaucratic hurdle should only be a matter of time.
Meanwhile, Tesla and PG&E are working together to build another battery storage installation at the Moss Landing site. Once all these energy storage systems are up and running, the site's total storage capacity could exceed 1.1 gigawatt hours of energy storage – in other words, about 6 hours of power storage capacity. The entire system, according to PG&E, could save the utility about $100 million in reduced inefficiencies over a 20-year period.
Image credit: Humberto Braojos/Unsplash
3 August 2020
TRIPLE PUNDIT