Lagging in climate action, G20 nations have huge opportunities to increase ambition.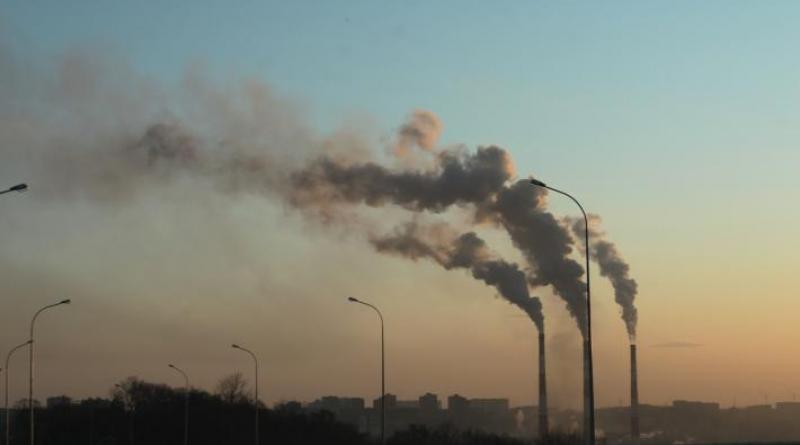 The G20, accounting for 80 per cent of emissions, is not on track to meet Paris pledges
Technological advances, sub-national action and societal support provide foundation for increased ambition
2020 Nationally Determined Contributions need to reflect much greater ambition
Nairobi, 21 September 2019 – G20 nations are collectively not on track to meet their Paris Agreement commitments, but they have huge opportunities to undertake rapid and deep cuts to greenhouse gas emissions, according to new UN research.
An advance chapter of the 2019 Emissions Gap Report, released ahead of the UN Secretary-General's Climate Action Summit, says that G20 members, which account for around 80 per cent of global greenhouse gas emissions, are not yet taking on transformative climate commitments at the necessary breadth and scale.
The 2018 Emissions Gap Report showed that around half of the G20 nations' GHG emissions trajectories fall short of achieving their Nationally Determined Contributions (NDC) under the Paris Agreement. Taken as a whole, the current NDCs are nowhere near enough to meet the 1.5°C or below 2°C temperature goals of the Paris Agreement. This means that the world is still on the path to a catastrophic temperature rise of well over 3°C this century.
However, the advance chapter points to key areas where G20 nations can rapidly step up action when they submit their next round of NDCs in 2020.
"We can only avoid planet-altering climate change with the full commitment of G20 nations to a zero-carbon future. So far, they haven't done enough" said UNEP Executive Director Inger Andersen. "But the good news is that every G20 nation has an array of nationally appropriate actions available to them to slash their emissions. Combined with strong political and societal support for climate action, there has never been a better opportunity for policymakers to take these actions."
The full Emissions Gap Report, due for release in late November, will contain a detailed G20 update. The 2018 report said that the G20 would need to cut an extra 2.5 gigatonnes of carbon dioxide equivalent per year by 2030 to meet their unconditional NDCs. For conditional NDCs, the number is 3.5 gigatonnes.
According to the report, nations must at least triple the level of ambition of their current NDCs to have a chance of keeping global temperature rise under 2°C. To keep global temperatures to 1.5°C, they must increase their ambitions fivefold.
The advance chapter looks at what is causing this shortfall, finding that there are serious action gaps in all areas with high potential for emissions reductions:
Too few countries have committed to net-zero greenhouse gas emission targets;
Economy-wide climate action remains limited in areas such as ending fossil fuel subsidies, introducing ambitious and comprehensive carbon pricing, and making finance flows consistent with the Paris Agreement;
Country commitments to fully decarbonize electricity supplies cover less than 1 per cent of global CO2 emissions from electricity generation;
Countries and states are not setting ambitious targets for industry;
Commitments to zero net deforestation targets are not being backed with action on the ground.
The 2019 advance chapter states that G20 nations can fill these gaps and reach the ambition levels required by taking advantage of technological and economic developments to decarbonize their economies, maximizing the synergies between climate action and development objectives, and building on a surge of climate action commitments by non-state actors, such as cities and businesses.
For example, renewable energy is the cheapest source of new power generation in most of the world. The costs of installing onshore wind and solar photovoltaic in 2019 are 8 per cent and 13 per cent lower than the International Renewable Energy Agency predicted a year ago. Combined with the falling costs of battery storage, this opens immense possibilities for utility-scale solar power.
An analysis by the Global Commission on the Economy and Climate estimates that ambitious climate action could generate USD 26 trillion in economic benefits between now and 2030, create 65 million jobs in 2030, and avoid 700,000 premature deaths from air pollution. 
Over 70 large cities housing 425 million people have committed to carbon neutrality. At the national level, 12 countries have communicated long-term, low-greenhouse-gas-emissions development strategies to the UN Framework Convention on Climate Change, with many more under development.
According to the advance chapter, these developments and many more have created the ideal policy environment for country-appropriate actions. Concrete options for G20 members to consider include:
A shift towards massive use of public transport in large metropolitan areas in Argentina;
A commitment to full decarbonization of the energy supply by 2050 in Brazil;
A ban on all new coal-fired power plants in China;
Regulations to refrain from investment in fossil fuel infrastructure in the EU;
An economy-wide green industrialization strategy towards zero-emission technologies in India;
An increase in carbon pricing levels, with priority for the power and building sector, in Japan;
Vehicle and fuel economy standards that target zero emissions from new cars in 2030, in the US.
About UN Environment Programme
UN Environment Programme is the leading global voice on the environment. It provides leadership and encourages partnership in caring for the environment by inspiring, informing, and enabling nations and peoples to improve their quality of life without compromising that of future generations.
About the Emissions Gap Report:
The Emissions Gap Report is UN Environment's flagship report, presenting an annual assessment of current national mitigation efforts and the ambitions countries have presented in their Nationally Determined Contributions, which form the foundation of the Paris Agreement. The report describes the gap between the countries' promises on how much they will reduce emissions of greenhouse gases and the actual reduction required if we are to keep global warming to a global mean temperature increase well below 2°C by the end of this century.    
For more information contact:
Head of News and Media UN Environment Programme, Keishamaza Rukikaire,rukikaire@un.org
Author contacts
John Christensen, UNEP-DTU, +45 4017 8357
Anne Olhoff, UNEP-DTU, +45 6139 6286
Niklas Höehne, NewClimate Institute, +49 173 715227
23 September 2019
UN ENVIRONMENT