Tesco and WWF launch cattle feed scheme for dairy farmers aimed to help tackle climate change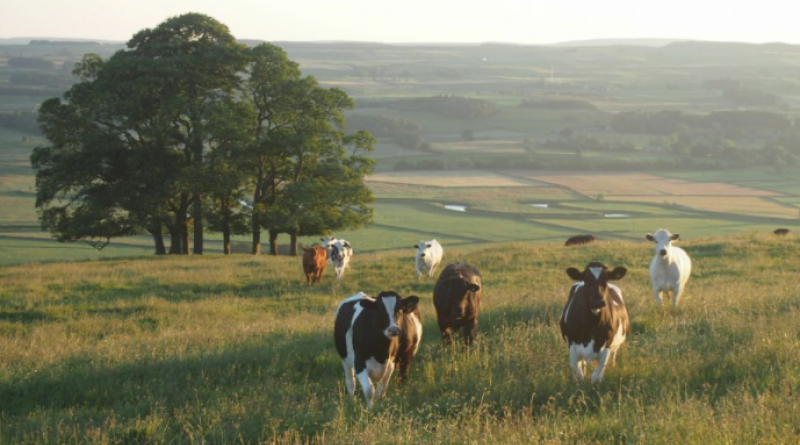 Tesco and WWF have launched a new trial to offer UK dairy farmers subsidies that encourage growing feed more sustainably for their livestock.
The scheme was created to help reduce the environmental impact of the average shopping basket.
The scheme provides 15 farmers in Tesco's Sustainable Dairy Group (TSDG) with an 80% seed subsidy to plant herbal leys, a soil-enriching grass mix used to feed dairy cows.
The soil mix consists of different plant species, which can help to increase on-farm biodiversity by attracting a range of other species like insects. Furthermore, the mix can reduce carbon footprint due to a curtailed need for artificial fertiliser.
Other benefits of the soil mix include an improvement in soil health, water quality, and animal health.
Britain's love for milk, despite cows being responsible for 2% of the UK's greenhouse gas emissions, has created this forward-thinking approach to reduce carbon emissions associated with dairy farming.
Since 2016, Tesco dairy farmers have cut their carbon emissions by 6.5%. Tesco has now introduced new emissions reduction targets to help TSDG farmers decrease emissions by a further 10% by 2025.
The herbal leys trial is only one measure of many introduced by Tesco to cut carbon emissions and improve biodiversity on farms. If this scheme is a success, Tesco and WWF aim to offer more TSDG farmers the opportunity to participate in future projects.
Tesco Agriculture Manager, Tom Atkins, said: "We want to ensure we're doing all we can to continue to support our farmers and, in this critical decade for climate and nature, help make our dairy farms some of the most sustainable in the world. We will continue to work with our farmers to both reduce carbon emissions and continue to increase the amount of biodiversity on farm."
"We will also be working together on more innovative initiatives like our herbal leys project, which should bring huge benefits in terms of soil health and biodiversity."
WWF Sustainable Agriculture Specialist, Callum Weir, said: "UK farmers have an important role to play in bringing back nature to our landscape via sustainable farming practices. Nature-based solutions such as herbal leys can play a role in tackling climate change and help support WWF and Tesco's shared goal of halving the environmental impact of the average shopping basket."
August 2021
Climate Action