Tesco launches new trial for plastic-free fruit and veg.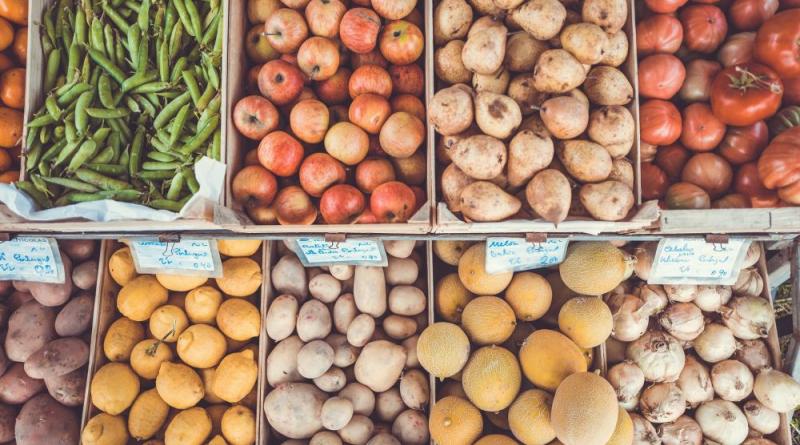 In a bid to cut down on packaging waste, Britain's biggest retailer is beginning a trial to remove plastic from a selection of fruit and vegetables.
The month-long pilot began yesterday and will take place in two of its Extra stores; Watford and Swindon. The trial includes apples, avocados, bananas, mushrooms and peppers - 45 items in total will become free from plastic packaging.  
It was around this time last year that Tesco announced it would ban hard-to-recycle plastic packaging by 2019, and all packaging would be fully recyclable by 2025.
Director of Quality at Tesco, Sarah Bradbury, states: "We want to remove as much plastic as we can from our products, only using what is necessary to protect and preserve our food."
The supermarket is hopeful that this trial will prove popular with customers. "We'll be keeping a close eye on the results, including any impact on food waste" added Ms Bradbury.
Tesco is not the only UK supermarket to take initiative in reducing its plastic waste. In January, Morrisions announced it would introduce a two-month trial of new paper bags and raise the cost of its plastic bags to 15p.  Marks & Spencer launched over 90 lines of loose fruit and veg in the same month. Iceland announced in February it has plans to revert back to a traditional greengrocer approach, with packaging-free fruit and vegetables as part of its effort to eliminate plastic by 2023.
In 2018, a report from The Guardian revealed that Britain's leading supermarkets create nearly 1 million tonnes of plastic packaging waste every year.
"Over 12 million tonnes of plastic enters the world's oceans every year and the retail industry can no longer ignore the plastics tidal wave which is coming our way," said Richard Walker, managing director at Iceland.
            26 March 2019