Wood Mackenzie sees total global energy storage climbing to 741GWh by 2030.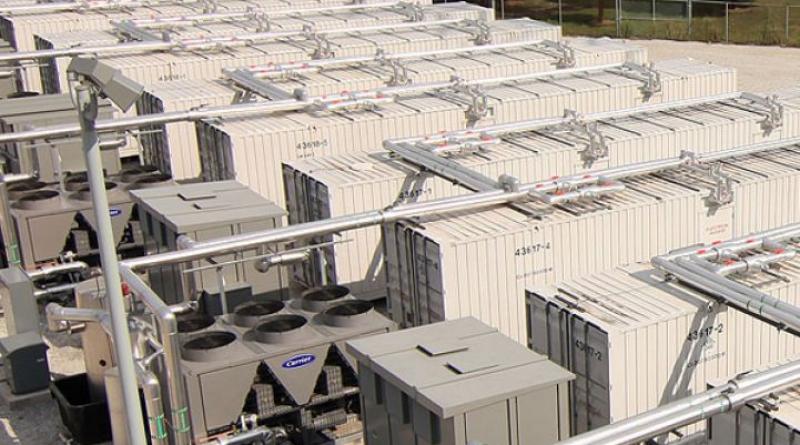 A new report by research agency Wood Mackenzie's has estimated that the global energy storage capacity additions could grow at a compound annual growth rate (CAGR) of 31 percent, recording 741 gigawatt-hours (GWh) of cumulative capacity by 2030.
The report adds that front-of-the-meter (FTM) will continue to dominate annual deployments and will account for up to 70 percent of annual total capacity additions to the end of the decade.
Rory McCarthy, principal analyst at WoodMac, said that "we note a 17 percent decrease in deployments in 2020, 2 GWh less than our pre-coronavirus outlook. We expect wavering growth in the early 2020s, but growth will likely accelerate in the late 2020s, to enable increased variable renewable penetration and the power market transition."
"Investment decisions are likely to be pushed back in some cases, but the general trajectory of the power market transition and the need for energy storage to enable this has not changed," McCarthy said. "If anything, the transition may be accelerated as governments around the world grapple with how to recover their economies more sustainably than in the past with upside for the energy storage industry."
The report goes on to add that the US maintained its pole position and will make up over 49 percent or 365 GWh of global cumulative capacity by 2030. Utility resource planning in the US is set to take a front seat for deployments over the coming decade. In the past two years, utility approaches to renewables and particularly storage have shifted seismically, with the majority of utilities dramatically shifting planned resources towards renewables and storage due to cost and state-driven clean-energy goals.
China, coming in second after the US, is also expected to see its cumulative storage capacity grow exponentially. It will account for 21 percent or 153 GWh of global cumulative capacity by the end of the decade. The ancillary service market is the primary revenue stream for the FTM market and continues to attract hybrid storage installations in China from 2020 to 2025. Firming renewables capacity to reduce curtailments is the second most important driver in Australia, China, South Korea and Japan. China launched a policy that requires solar and wind developers to make up the costs for building stable and grid-friendly renewable generation assets.
1 October 2020
IEEFA