'We are a disease that is infecting our planet': Jason Momoa urges climate action.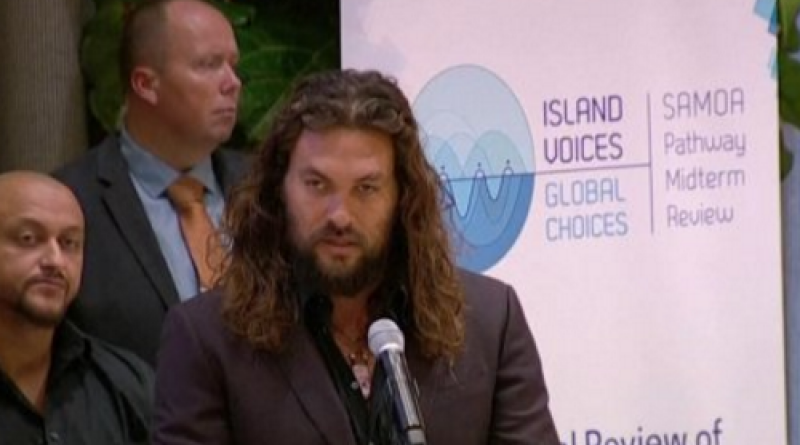 Hawaiian-born actor Jason Momoa joined leaders from small island developing states at a special event to urge action to address the devastating impact of climate change on vulnerable countries.
Game of Thrones star Jason Momoa has called on world leaders to do more to halt the devastating effects of climate change on small island countries. 
The Hawaiian-born actor addressed a United Nations meeting dedicated to discussing the effects of global warming on Small Island Developing States (SIDS) in New York on Friday.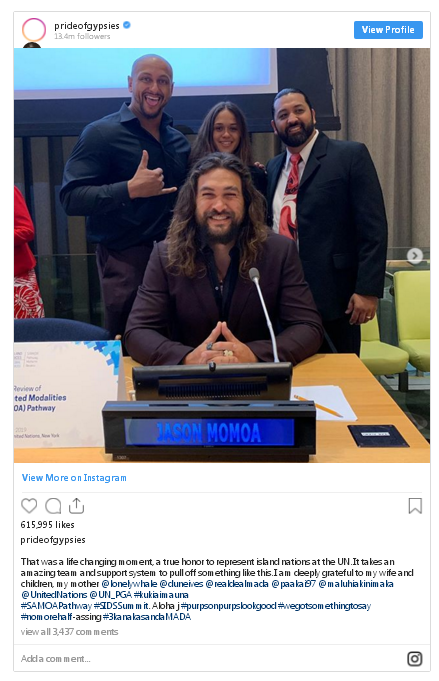 "Island nations contribute the least to this disaster, but are made to suffer the weight of its consequences," he told the audience, which included UN Secretary-General António Guterres.
"We are a disease that is infecting our planet."
Momoa said unity between countries was needed to address the "global crisis" before it is too late.
"If you continue to watch, unsympathetic to the issues of island nations this realisation will soon come; that you stood by and watched the world pass the critical tipping point, ushering the death of our planet," he said.
"As a human species, we need the earth to survive. But make no mistake, the earth does not need us."
Following his address, Momoa shared his speech on Instagram, describing it as "very honest", "direct" and "no BS". 
"We've been half-assing our global efforts to reverse the climate crisis and this can't continue," he wrote.
The meeting marked five years since the UN's Small Island Developing States Accelerated Modalities of Action (SAMOA) Pathway was developed.
Representatives said they found while some progress had been made in addressing social inclusion, gender equality, poverty and unemployment, inequality and climate change continued to cause "lasting loss of life and property".
"Small Island Developing States are a special case for sustainable development. They require the concerted long-term attention and investment of the entire international community," Mr Guterres said.
*WATCH THE VIDEOS HERE 
30 September 2019
SBS News