6 key trends in sustainable and renewable energy
The 2019 Sustainable Energy in America factbook was released this week by Bloomberg New Energy Finance (BloombergNEF) and the Business Council for Sustainable Energy (BCSE). The factbook highlights a number of key trends in sustainable and renewable energy growth, emissions and jobs in the sector. Take a glance at the charts below to learn more.
Gas and renewables are pushing out coal. Natural gas and renewable energy generated 53 percent of U.S. electricity in 2018, up from 35 percent in 2009. This trend is expected to continue.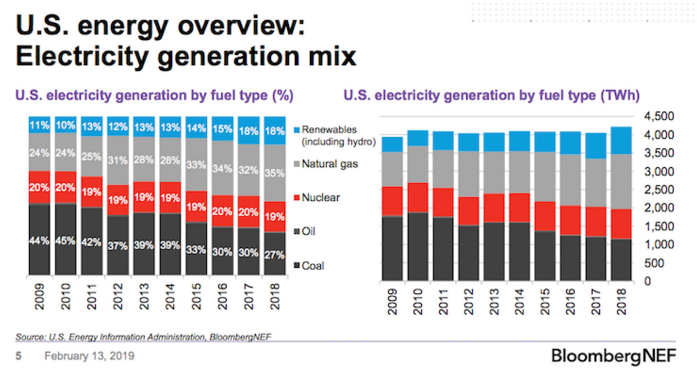 Wind and solar dominate renewable growth. Wind and solar capacity has more than quadrupled since 2009 (from 36.2 GW to 164.6 GW in 2018). More on wind in 2019 and 2020 here.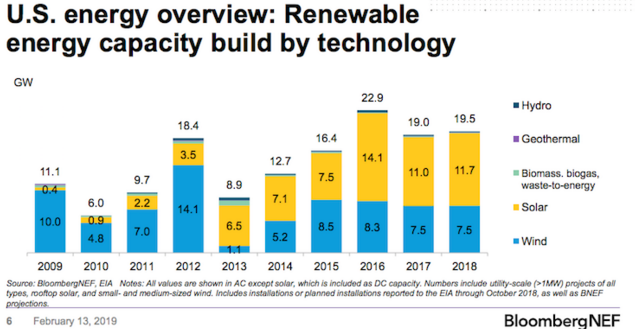 Transportation sector emissions are now greater than power sector emissions and overall carbon emissions rose in 2018.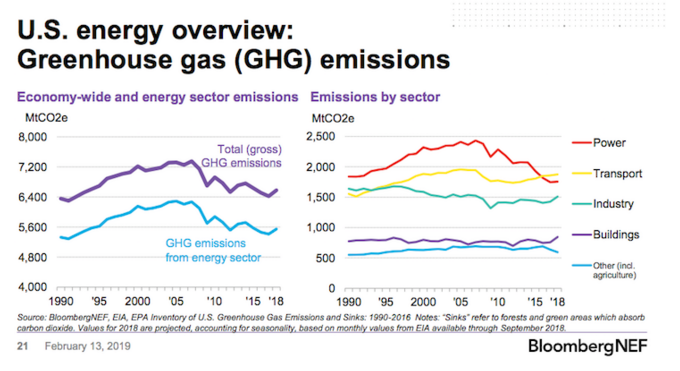 EV sales are rising quickly. EVs accounted for 1.3 percent of total vehicles sold in the U.S in the 4th quarter of 2017. By the third quarter in 2018, that had nearly doubled to 2.5 percent, then hit 3 percent by the fourth quarter. Total growth was over over 80 percent in 2018. There are now more than 350,000 EVs on the road and the number of charging sites grew 28 percent.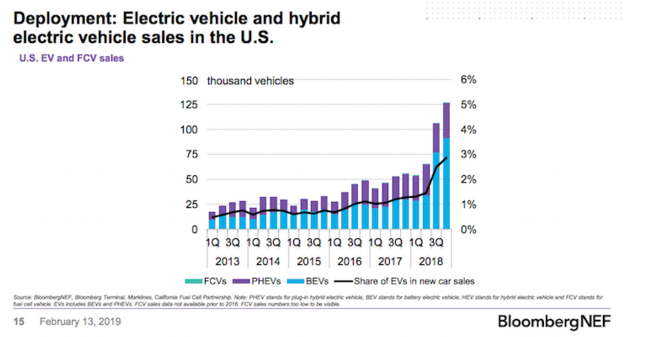 Clean energy (including natural gas) and energy efficiency support over 3 million American jobs.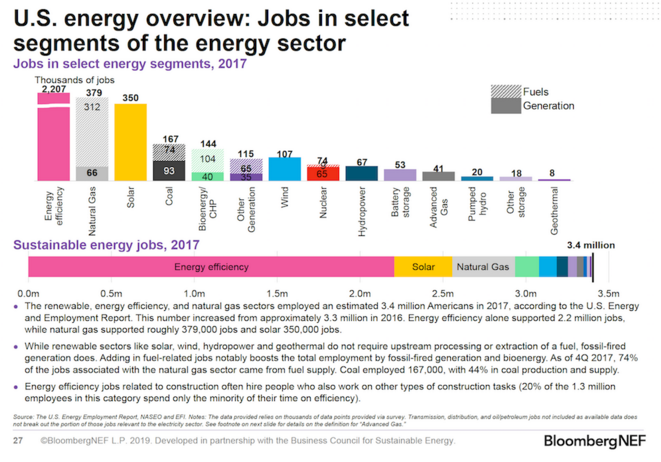 Corporates continue to drive the growth of renewable energy. Facebook was the largest corporate offtaker for solar in 2018. AT&T was the largest corporate offtaker for wind.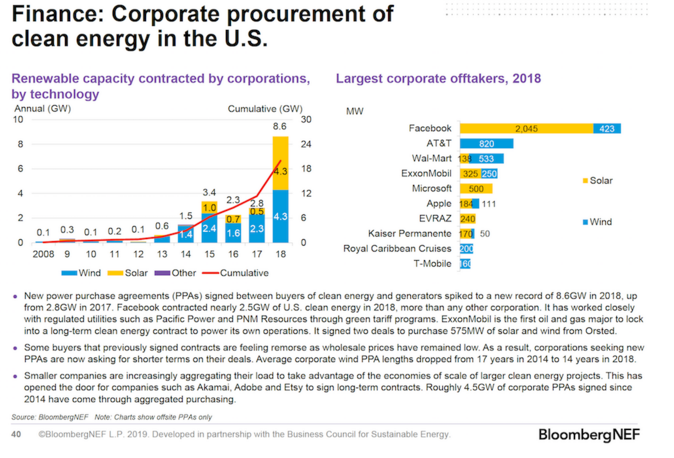 15 February 2019